Theatre
Bring history to life through performance and use theatre as a powerful means of interrogating our most pressing social issues.
First-class facilities
Home to the prestigious Wickham Theatre, a 24-hour rehearsal space, sound and design studios, carpentry and costume workshops, and one of the largest theatre archives in the UK.
The home of theatre
We have a long history in the innovative study of theatre and performance. Our department was the first in the country to offer a degree in the subject in 1947.
Creative hub
Benefit from partnerships with leading Bristol arts organisations such as Bristol Old Vic, Watershed, Travelling Light and Tobacco Factory Theatres.
Theatre courses for 2024
Single Honours
Joint Honours
Theatre at Bristol
Theatre and performance studies at Bristol is distinctive for blending study of historical contexts and theoretical perspectives with practice-based activities and investigations. You'll study with innovative and enthusiastic pioneers in everything from Shakespeare to contemporary performance practices, and use our two in-house theatres for your presentations.
Facilities include the professionally equipped Wickham Theatre, 24-hour rehearsal space, sound and design studios, and a costume workshop. There are opportunities to engage with professional theatre makers and our museum-accredited archive, the Theatre Collection.
Career prospects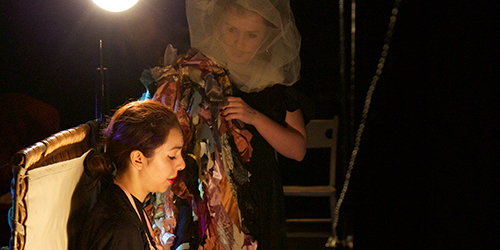 Our students develop excellent transferable skills. Graduates have gone into theatre production, research, broadcasting, education and related business sectors, as well as further study and research.
You'll find Bristol theatre alumni throughout the creative industries, with successful careers as performers, directors, writers, producers, stage managers and designers. Alumni include actors Pearl Mackie, Simon Pegg, Tim Piggott-Smith and David Walliams; playwrights David Grieg, Sarah Kane, Mark Ravenhill and Laura Wade; and Royal Shakespeare Company artistic director Gregory Doran.
What our students do after graduating
Course structure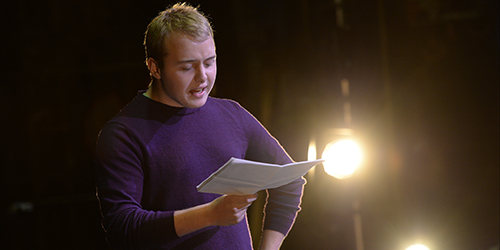 In the first year, you will learn how to analyse performance and work with play texts, as well as developing your practical skills in theatre production. In the second and final years you will take a series of units designed to deepen your analytical, critical, practical and historical expertise and skills - as well as exciting optional units.
As part of your final year you will have the opportunity to complete a group practical project, an individual dissertation or extended essay. You will also have the opportunity to undertake professional development with a local, national, or even international partner.
You can combine theatre studies with film, English or innovation, or study theatre and a modern language to spend your third year abroad. To find out more about studying abroad, visit the Centre for Study Abroad.

Sample units may include:
Clowning Through History
Decolonising the Stage
Site-Specific and Immersive Performance
Early Modern Theatre Practice
Applied Theatre.
Immerse yourself in theatre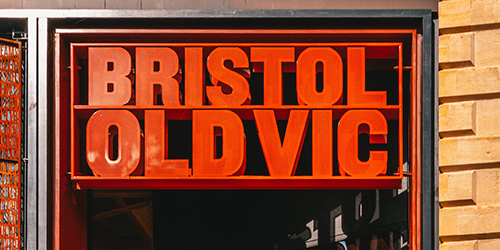 Bristol is an exciting place to be a theatre student. Theatres, venues and festivals around the city stage a huge variety of performances of every genre, enhancing and broadening your studies with access to cutting-edge drama.
There is also a huge range of student societies to get involved in, from the Theatre department's in-house student led company, InterAct, to the established DramSoc and Spotlights, Bristol Improv, PantoSoc, Music Theatre Bristol, and the Stage Technicians' Association.