Spanish
Spanish is the second most widely spoken European language in the world. Advanced study of Spanish is an advantage if you have a global vision for your future.
Year abroad
For your year abroad, we currently have exchange links with universities in Spain, Argentina, Chile, Mexico, Colombia and Costa Rica.
First-class facilities
Benefit from a state-of-the-art multimedia centre with access to over 2,000 films, a mini-cinema, a magazine library and a recording studio.
Vibrant community
The department organises many extracurricular activities including an annual Semana Cultural, which features music, plays, talks, readings and seminars.
Spanish courses for 2024
Single Honours
Joint Honours
If you would like to study Spanish on its own or in combination with other languages, see Modern Languages.
Spanish at Bristol
Our degrees give you the opportunity to achieve an excellent level of spoken and written Spanish while exploring the society, culture, literature, linguistics and history of the countries where it is spoken.
You'll work with native-speaking language experts and will get the chance to take part in a variety of cultural opportunities, including the student-run magazine Pensador, which is published every year with articles in Spanish, Portuguese and Catalan.
Beginners follow a tailor-made intensive language course, while those who are further along will receive advanced language tuition, engaging with texts, current affairs, media and film. All will complement their language study with optional units covering the fascinating history, art and culture of Iberia and Latin America.
At Bristol you can either study Spanish as a joint honours degree with another subject, or choose the Modern Languages course to study Spanish on its own or in combination with other languages.
Career prospects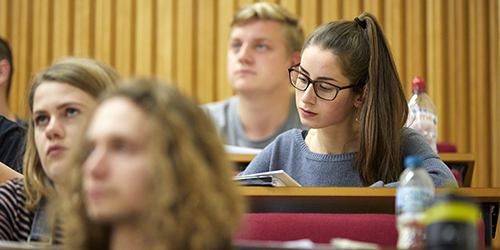 Modern languages graduates are in high demand, especially by international organisations for whom fluency in a language and knowledge of foreign institutions and customs is highly useful. You will develop skills in organisation, time management and independent learning, which are greatly valued by employers.
Our graduates enter a wide variety of careers, including translation, interpreting, teaching, journalism, banking, marketing, tourism, accountancy, the civil service and the Foreign Office.
What our students do after graduating
Course structure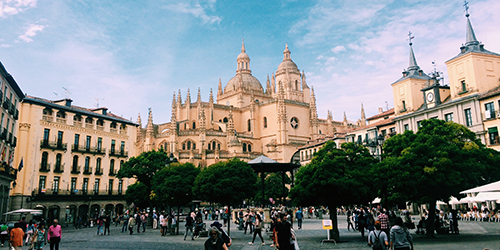 Following a broad grounding in year one, you will choose from a wide and imaginative range of options to suit your interests in years two and four. Our degrees offer an exceptionally wide range of cultural options, from Spanish and Latin American literature to courses in cinema, history, politics and linguistics, all taught by researchers skilled in these fields.
For your third year abroad, you can immerse yourself in the culture of Spanish-speaking countries by working or studying abroad. We currently have exchange links with universities in Spain, Argentina, Chile, Mexico, Colombia and Costa Rica. To find out more about studying abroad, visit the Centre for Studying Abroad.
Sample units may include:
Writing, Society and Politics in Franco's Spain
Hispanic Sociolinguistics
Colonial Worlds: Latin America and the Caribbean, 1400-1900
Introduction to Latin American Cinema
Barcelona: Culture and Representations
Latin American Digital and Visual Cultures: Identity and Resistance.
Pursue your passions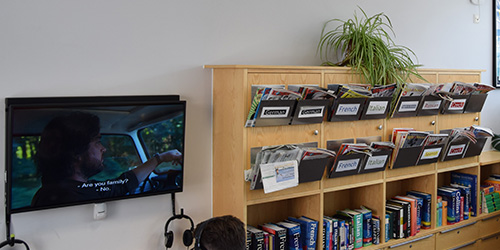 There is a great deal of flexibility in how you study Spanish, which is included as a part of many different courses.
You can study Spanish alongside other disciplines such as history, politics, or philosophy by applying for one of our joint honours degrees.
If you want to specialise solely in Spanish, or to study it alongside up to two other modern languages, you can apply to the BA Modern Languages course. If you study Spanish and Portuguese, you have the option of adding Catalan in the second year for a degree called BA Hispanic Studies.