Social Policy
Study with experts recognised for their work in poverty, gender-based violence, housing, migration, and health and social care, whose research has positively impacted people's lives.
Top reputation
Bristol is ranked in the UK's top 5 for the study of Social Policy and Administration (QS World University Rankings by Subject 2023).
Excellent prospects
Our sought-after social policy graduates have the interdisciplinary skills to succeed in a diverse range of careers.
World-leading research
Our research makes a big impact on policy and practice, with 98% of the school's research classed as 'world-leading' or 'internationally excellent' (REF 2021).
Social Policy courses for 2024
Single Honours
Joint Honours
Social Policy at Bristol
Social policy is the interdisciplinary study of how societies conceptualise and respond to 'need' and promote the welfare and wellbeing of their members. Bristol's School for Policy Studies is known for covering a broad range of social policy areas and for exploring them within an international context.
As a social policy student, you will learn to think critically about issues such as risk, need, citizenship, inequality and globalisation. You will explore real-world challenges in a global context, drawing on social, political, public policy and economic theories.
Bristol is home to internationally renowned lecturers and researchers from a wide range of disciplines. We provide an ideal environment for you to explore your interests and delve into a specialism.
You will also have the opportunity to apply to take our optional work placement unit to gain real-world experience working in organisations that promote individual and community wellbeing.
Career prospects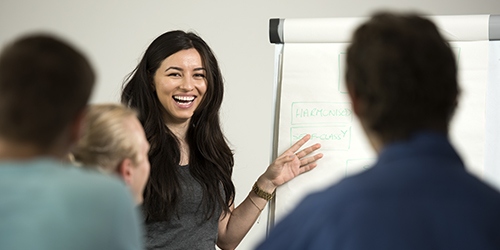 A degree in social policy gives you the best of both worlds. The degree can be vocational, leading to careers in a range of public, private and voluntary sector organisations. About one third of our graduates enter the public sector, including the national management training schemes for the NHS, local government and the civil service.
Social policy is also a non-vocational degree, and many graduates succeed in fields that do not require specific subject knowledge but rather transferable skills, for example in communication, teamwork and problem solving. Students go on to careers in areas such as journalism, development, advertising, housing, Corporate Social Responsibility (CSR), finance and PR.
Our graduates also pursue further study and other professional vocations such as law, teaching and social work.
What our students do after graduating
Course structure
Our courses are designed to introduce you to the interdisciplinary study of the subject and to develop your skills and knowledge. As you progress through the degree, you can specialise to suit your interests.
The first year starts with the Critical Skills for Social Scientists unit alongside units covering historical, theoretical, comparative and international perspectives on social policy. Years two and three allow you to develop your own pathway through a wide variety of optional units, including the opportunity to undertake a work placement, depending on your particular interest.
Sample units may include:
Climate Emergency
Gender-Based Violence
Poverty, Social Exclusion and Social Policy
Social Care in Crisis
Drugs and Society
Migration: the UK, EU and Global Policy Perspectives.
Final-year students undertake a dissertation that lets you choose your own research topic. Students on other joint honours courses may choose a dissertation as an optional unit.
There are opportunities to spend time studying abroad in your second year on a number of our Social Policy courses. Alternatively, our four-year Study Abroad degree includes a year of study at one of our partner institutions overseas. Partner locations have included Australia, Japan, Sweden, the Netherlands, and the US. To find out more about studying abroad, visit the Centre for Study Abroad.
Q-Step programme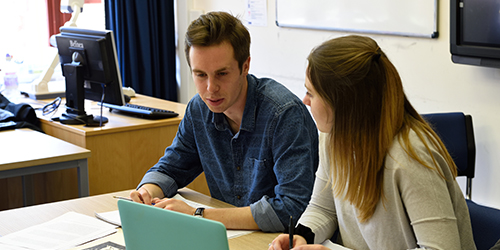 Social policy is a partner in Bristol Q-Step, part of a national initiative offering enhanced skills training in the social sciences.
We offer the option of three- and four-year degree courses that combine core disciplinary learning with enhanced quantitative skills training in applied data analysis relevant to research in the social sciences.
Find out more about our courses with Quantitative Research Methods.