Russian
A degree in Russian equips you with one of the world's most widely spoken languages, allows you to delve into a rich and complex culture, and has value in the cultural, economic and security sectors.
Year abroad
Gain international experience on a year abroad in a Russian-speaking environment. Our current students are taking intensive Russian language courses at partner universities in Latvia and Estonia. Students can currently also work as interns or volunteers in Tbilisi, Georgia and Bishkek, Kyrgyzstan.
Research-led teaching
Current staff specialisms include literature from the 18th century to the present; Russian religious culture; Soviet social and cultural history; Russian and Soviet cinema; gender studies; and urban studies.
Highly ranked
Bristol is ranked first in the UK for Russian and East European Languages (The Times Good University Guide, 2023).
Russian courses for 2024
Single Honours
Joint Honours
If you would like to study Russian on its own or in combination with other languages, see Modern Languages.
Russian at Bristol
Russia's dramatic history, fascinating culture and geopolitical importance in the 21st century make it a compelling subject for study. Fluency in Russian opens up the Russophone world to you in a unique and rewarding way.
Our department is a major centre for research in Russian, Slavonic and East European Languages and offers a lively environment for studying their history, literature and societies.
You will have frequent contact with experienced award-winning native-speaking teachers, and our students consistently praise the department's friendly, supportive atmosphere. Our department is a vibrant environment, and students and staff come together in parties hosted by the SlavSoc student society and the Russian choir.
You can either study Russian as a joint honours degree with another subject or choose the Modern Languages course to study Russian on its own or in combination with other languages. You can also take a second Slavonic language, Czech, to intermediate level.
Bristol has a thriving cultural scene, several art cinemas, concert halls and theatres, and a lively, cosmopolitan atmosphere. You will also have access to a state-of-the-art multimedia centre.
Career prospects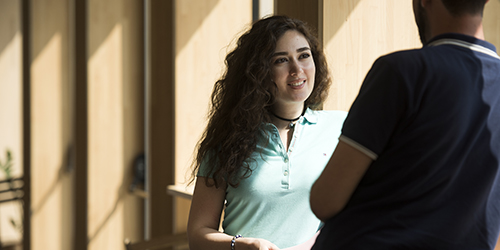 Russian graduates possess rare skills that are in demand. You will develop skills greatly valued by employers, including organisation, communication, time management, and independent learning. Many of our graduates go on to careers in which their knowledge of Russian is of direct relevance.
Recent graduates have entered careers in finance, industry, the media, publishing, law, travel, British and international civil services, teaching, translating or interpreting, corporate intelligence and academia. Graduate destinations have included Christie's, the European Parliament, and GCHQ.
What our students do after graduating
Course structure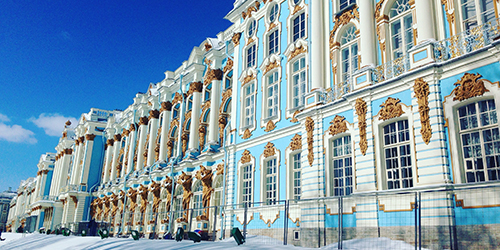 Our Department of Russian offers a carefully structured, student-centred course for both complete beginners and experienced learners of Russian. Core or advanced linguistic tuition in the first year is complemented by rich cultural units exploring the literature, arts, and religious and political histories of Russia, taught by specialists in the field.
In years one and two, beginners in Russian language follow a core programme with a teacher who specialises in working with novice learners. Those with A-level or equivalent proficiency are taught separately.
Our first-year programme in Russian culture will equip you with the knowledge and skills to explore aspects of Russia in more depth later. You will study important periods in Russian history alongside selected texts, images or films, and you will explore Russia through its literature, history, visual culture, religious culture and political ideas.
Your third year studying or working abroad could take you to places such as the Baltic states, Georgia, Kyrgyzstan and Kazakhstan, with constant contact and support from members of the department. Visit the Centre for Study Abroad to find out about all of our options.
Units may include:
Dostoevsky
Russian Orthodox Culture
Russia and the World, 1991-present
Life and Death with Stalin
Engineers of the Human Soul, 1917-1941
The Nineteenth-Century Russian Novel
Revolutionary Russia, 1881-1917
Decadence, Decay and Rebirth: Russian & Czech Literature, 1870-1914.
Pursue your passions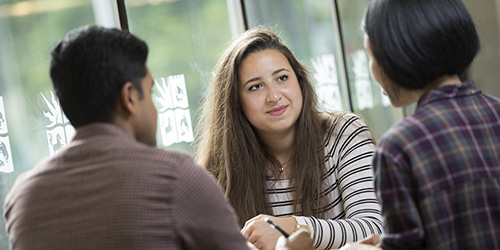 There is a great deal of flexibility in how you study Russian, which is included as a part of many different courses.
By applying for one of our joint honours degrees, you can study Russian alongside other disciplines such as history, English, politics, music, art history, or philosophy.
If you want to specialise solely in Russian, or to study it alongside up to two other modern languages, you can apply to the BA Modern Languages course.