Politics and International Relations
Few subjects are as directly engaged with big issues as politics. Our courses explore power, who exercises it, for whom, how it is unequally distributed, and with what consequences.
Political environment
Bristol is a politically-engaged city, enriched with cultural diversity. It's a fascinating setting in which to study politics and international relations.
International study
Spend a year abroad, either on a joint honours degree with a modern language or studying in English on a four-year Study Abroad degree.
Career prospects
Our graduates go on to successful careers in government, non-governmental organisations, finance, law, the media, research, teaching, and public and voluntary sector work.
Politics and International Relations courses for 2024
Single Honours
Joint Honours
Politics and International Relations at Bristol
Gain a world-class education in a diverse, supportive and engaging environment.
You will study the politics of individual countries and governments and the relationships between countries, communities and individuals. You will become familiar with different views and methods of analysis and learn to apply and evaluate them. Our students reach a high level of achievement and our graduates are in demand.
Join our expert scholars in a vibrant and challenging academic and social environment. Our staff are global leaders in many areas of political study, including security, European politics, gender, political philosophy (analytic and continental), international development, international organisations, environmental politics, and US and British politics.
Career prospects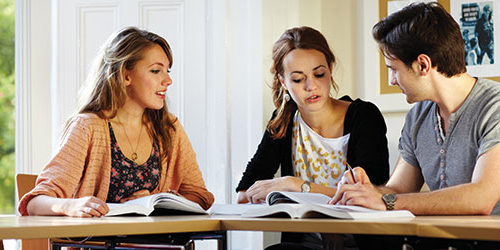 Our graduates succeed with a wide variety of employers including UK government departments; international non-governmental organisations (such as Oxfam); finance; law; the media; education and research; and public and voluntary sector organisations.
You will learn how to operate in a deadline-driven environment and to manage competing demands. You will enhance your IT, communication, learning and interpersonal skills and you will develop your ability to make critical judgements and reach evaluative conclusions.
BSc/MSci Politics with Quantitative Research Methods enhances your disciplinary learning with applied data analysis skills attractive to future employers.
What our students do after graduating
Course structure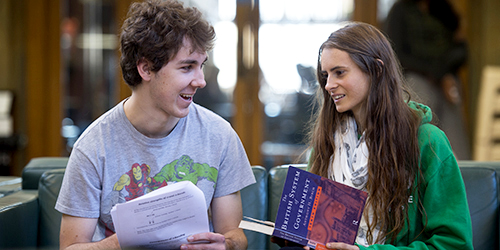 All our courses include a mix of world politics and international relations; comparative and national politics; political theory; and approaches and methods.
Our first-year core units provide an introduction to concepts such as power, the state, democracy, freedom and citizenship. You will also learn about political institutions and practice in a range of different countries; theories and controversies in international relations; and how we go about studying and researching the 'political'.
The second year introduces students to the major subfields of the discipline: political theory, international relations, and comparative and national politics. Sample units cover an exciting variety and could include The Politics of Sub-Saharan Africa, Green Political Theory, Politics and Policymaking in the UK, and more.
The final year offers a wide choice from a changing menu of more specialist units, allowing you to focus on what interests you most. Sample units may include:
States and Markets
Feminisms, Gender and International Relations
The Politics of the Contemporary Labour Party
Peace Building Theory and Practice
Populism and Politics in India.
Single honours students will write a dissertation, which provides an opportunity to concentrate on a single topic of special interest. Joint honours students can choose to take the dissertation as an option.
You will also have the opportunity to spend half a year studying abroad at a partner university. To find out more about studying abroad, visit the Centre for Study Abroad.

Q-Step programme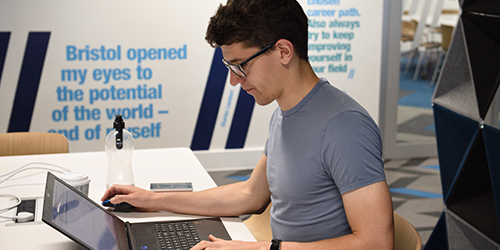 Politics is a partner in Bristol Q-Step, part of a national initiative offering enhanced skills training in the social sciences.
We offer the option of three- and four-year degree programmes combining core disciplinary learning with enhanced quantitative skills training in applied data analysis relevant to research in the social sciences.