Medicine
Bristol Medical School is renowned for developing world-leading clinicians and scientists. You will be welcomed into our inclusive community and supported to succeed in your career.
Highly regarded
We are in the UK top 10 for Life Sciences and Medicine (QS World University Rankings by Subject 2023).
Professional accreditation
Our medicine degree is accredited by the General Medical Council (GMC), and we will help you develop the knowledge, skills and attitudes the council requires.
Research excellence
94% of our Clinical Medicine research is rated world-leading or internationally excellent (REF 2021).
Medicine courses for 2024
Single Honours
Medicine at Bristol
We have a well-established medical school with an excellent reputation and state-of-the-art facilities, providing quality teaching to prepare you for a career in medicine.
Our innovative curriculum centres on patient contact, integration of scientific and clinical learning, and development of the skills you need to become a good doctor.
You will learn from patients in their homes, in the community and in clinical academies based at teaching and regional district hospitals in Bath, Gloucestershire, Bristol, Somerset and Swindon. You will gain invaluable experience in a wide range of clinical settings. You will work with doctors and healthcare professionals in primary care, mental health and acute care, outpatient clinics, hospital wards, the operating theatre and delivery suites.
You will be exposed to a broad range of patient experiences that will enrich your journey through medical school and provide realistic training for the world of work.
We aim to nurture your abilities and aspirations through mentoring, encouragement, support and feedback. We will help you to achieve the knowledge, skills and attitudes required by the General Medical Council.
Career prospects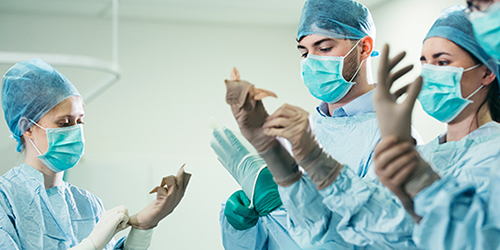 On successful completion of the national two-year clinical Foundation programme, you will be fully registered with the General Medical Council and may embark on postgraduate training in primary or secondary care.
Our graduates have an excellent record of obtaining the Foundation posts they apply for, and most go on to fulfilling careers in the NHS as General Practitioners or specialist doctors.
100% of surveyed MB ChB Medicine students were in work or further study within 15 months of graduation (Graduate Outcomes Survey 2019/20).
Course structure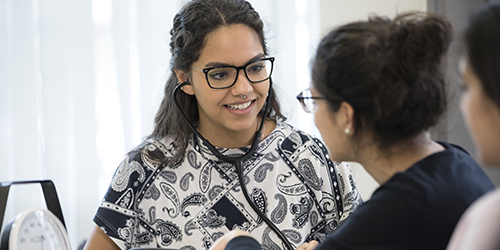 You'll focus on patient contact, professional skills, and scientific and clinical learning, gaining real-life NHS experience at our clinical academies. Periods of elective study and student-selected components allow you to explore areas of personal interest.
Our clinical academies form the centre of your experience as an undergraduate medical student. They give you real-life training in NHS environments across the South West of England, from rural hospitals to large city-centre sites.
You will complete a student choice project or placement in years one, two and three. In the final year, there is an exciting opportunity to study abroad. You may also undertake an additional year of study leading to the award of an intercalated BSc, BA or MSc.
Our one-year Gateway to Medicine course is a Widening Participation initiative for UK students who have the potential to become doctors but do not meet the academic entry criteria to apply directly to MB ChB Medicine.
Supportive environment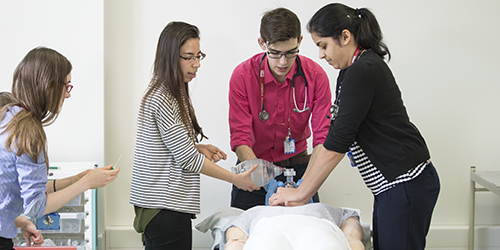 We strive to create a learning environment that is safe, supportive, and values all of our students, so you will meet regularly with a mentor who will oversee your progress.
Bristol Medical School holds a silver Athena SWAN award for our ongoing commitment to gender equality, and we were the first UK medical school to adopt the British Medical Association's charter to address racial harassment.