Italian
Italy embraces both tradition and innovation. Studying at Bristol lets you engage with the complexity of this country and its history, by exploring Italian language and society from the Middle Ages to the present.
Year abroad
Gain international experience with a year studying at one of our partner universities or working in Italy.
Research-led teaching
Current staff specialisms include: Dante and medieval poetry; Boccaccio and the history of the book; critical theory; Italian film; modern Italian history and more.
Vibrant community
Enjoy a variety of cultural opportunities, such as an Italian film season, the student-led magazine La Civetta, and a range of social activities run by student society, Club Italia.
Italian courses for 2024
Single Honours
Joint Honours
If you would like to study Italian on its own or in combination with other languages, see Modern Languages.
Italian at Bristol
Italy's language and culture have had a lasting impact on Europe. Today, its innovative contributions to design, technology and fashion make it a global commercial force.
This degree offers the chance to learn the Italian language and gain an understanding of the complexity of Italy as a nation, through the study of Italian culture from the Middle Ages to the present day.
You can study Italian at Bristol whether you have an advanced knowledge of Italian already or are a beginner. The structure of the first year depends on your existing knowledge of the language but in later years your choice of units will not be affected by your level of entry. Whatever combination of subjects you study, you will be working alongside top-quality students in the School of Modern Languages from a range of different disciplines.
At Bristol you can either study Italian as a joint honours degree with another subject, or choose the BA Modern Languages course to study Italian on its own, or in combination with other languages.
Career prospects
Many Italian graduates use their language skills after graduation, with a high proportion finding employment in jobs where their languages are advantageous.
Recent graduates have found employment in publishing, journalism, media, art galleries and museums, art dealing, law, commerce and education.
Others who are aiming for a career in higher education or who wish to become professional linguists (such as translators or interpreters) have gone on to postgraduate study.
We have employer connections with several organisations, including the British Chamber of Commerce in Milan, two international film festivals in Trieste and an English-language magazine in Florence.
Course structure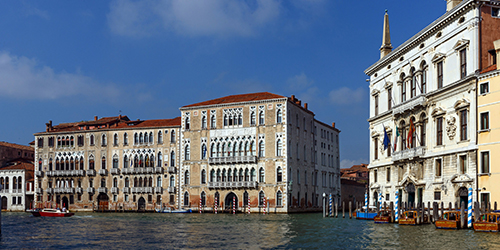 Italian can be studied on its own or alongside one or more other languages or subjects. All Italian courses last four years and include a work or study placement in Italy during your third year. To find out more about studying abroad, visit the Centre for Studying Abroad.
For beginners, the first-year curriculum will develop your grammar, reading, writing, translation and oral/aural comprehension, while post A-level students (and the equivalent) will continue their language development and engage with texts, current affairs, media and film. Students will also be introduced to the politics, culture and society of Italy.
Second- and fourth-year tuition develops fluency to a very high standard and offers the chance to explore a wide variety of cultural units in Italian literature, film, history and politics.
Sample units may include:
Dante's Inferno
The Invention of the Renaissance Woman
Screening the Past: Representing History in Contemporary Italian Cinema
Naples: Culture, Identity and Nation
Italian Fascism.
Pursue your passions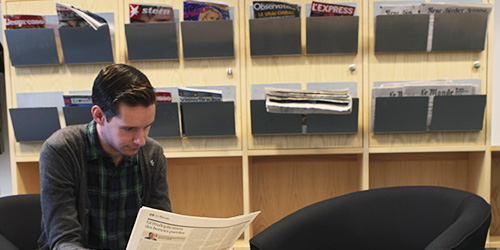 There is a great deal of flexibility in how you study Italian, which is included as a part of many different courses.
You can study Italian alongside other disciplines such as history, politics, or philosophy by applying for one of our joint honours degrees.
If you want to specialise solely in Italian, or to study it alongside up to two other modern languages, you can apply to the BA Modern Languages course.