Dentistry
We have been educating dentists for over 100 years and train exceptional dental professionals, giving you a firm foundation for your future career.
Outstanding new facilities
We have invested £36 million in a state-of-the-art dental school and clinical dental facility with cutting-edge equipment - opening in 2023.
Renowned department
Dentistry at Bristol is ranked 4th in the UK (Complete University Guide Subject Rankings 2024).
Student satisfaction
98% of surveyed Dentistry students found their course intellectually stimulating and 93% said staff were good at explaining things (NSS 2022).
Dentistry courses for 2024
Single Honours
Dentistry at Bristol
From 2023, Bristol Dental School will be located in a £36 million purpose-built Dental School. You will have exclusive access to cutting-edge technology, state-of-the-art facilities and experienced dental professionals. We are ranked 4th in the UK for Dentistry (Complete University Guide Subject Rankings 2024). Following our move to the new Dental School we will continue to have a strong partnership with the existing Dental Hospital which will allow undergraduates to attend specialist secondary care clinics.
Our courses are accredited by the General Dental Council (GDC) and cover all aspects of the GDC Intended Learning Outcomes (as detailed within their Preparing to Practise document). You will gain a thorough understanding of relevant biomedical sciences and have the opportunity to begin treating your own patients from the second year onwards
You will experience technology-enhanced learning and best educational practice while on this course. Our curriculum lets you progressively learn the knowledge and skills that are essential to your practice as a dentist. You will revisit topics at a higher level of understanding and application as the course progresses so that they become embedded in your practice.
You will hone your skills in both primary care and community settings. Clinical teaching commences in the Bristol Dental School and later you will gain community-based teaching experience. You will develop teamwork skills and gain vital insights into work in practice by training alongside hygienists and therapists.
Our Dental School is a diverse, welcoming environment and has been awarded a silver Athena SWAN award in recognition of its ongoing commitment to gender equality.
Our one-year Gateway to Dentistry programme is a Widening Participation initiative for UK students who have the potential to become dentists but do not meet the standard academic entry criteria to apply directly to our BDS Dentistry.
Career prospects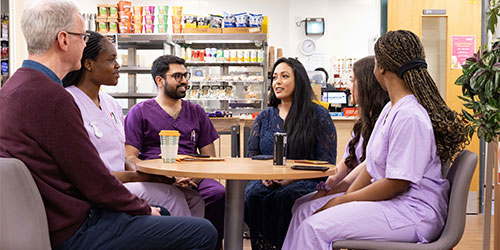 After completing their BDS degree, the majority of our graduates enter Foundation Training, following which you may choose to practise within an NHS or within a community-based dental clinic. Alternatively, you may wish to work privately or in a dental hospital where you can specialise in areas such as Oral Surgery, Orthodontics, Restorative Dentistry, Oral Medicine or Paediatric Dentistry.
BDS graduates will also have the opportunity to serve in all branches of the UK armed forces.
You may progress to further study for postgraduate qualifications, enabling you to undertake research at universities or teach in a dental school.
Within 15 months of graduating, 97% of our graduates were in a graduate-level job or further study (The Guardian subject table 2023).
What our students do after graduating
Course structure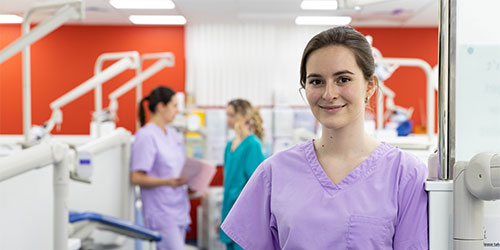 There is continuous clinical activity from years one to five, with supporting knowledge and scientific methods integrated throughout.
In year one, you will study the foundations of dentistry, culminating in a student-led conference. You will also participate in peer-work clinical sessions, underpinned by relevant health and social sciences teaching.
In your second year, you will practise dental skills in the clinical skills laboratory and learn about common oral diseases to support your progression to your first adult patient treatments in the second term. Radiography and Paediatric clinical observations will expand your dental experience, and you will acquire an understanding of broader aspects of human health and disease.
In year three, you will continue to provide a broad range of general dental treatments for your patients. You will continue to study the prevention and treatment of dental disease, restorative and paediatric dentistry, orthodontics, and oral surgery.
You will have the option of intercalating for a year to follow a specific interest, engage with research and expand your career opportunities.
In years four and five, you will see patients across all disciplines, practising whole-patient care and developing your clinical skills to become independent practitioners at a Safe Beginner standard; you will observe expert clinicians working in their specialities in consultant clinics; and you can undertake a community project of your choice in Bristol or further afield.
Diverse experiences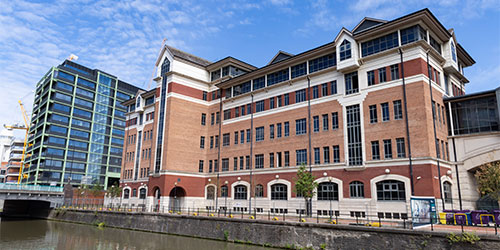 You will benefit from our state-of-the-art teaching and learning facilities.
On-campus teaching and clinical placements in Primary Care clinics and local hospitals will give you experience of dental care across a variety of settings.