Classics
Explore the seminal literature of Greece and Rome in the original languages, from exciting and contemporary perspectives.
Study abroad
In the second year you have the chance to spend an unforgettable term studying in Canada, Australia or the US.
Passionate community
The Classics and Ancient History Society brings together like-minded students with a packed calendar of social and academic events, including an annual play.
Esteemed department
Bristol is ranked in the UK top 10 for the study of Classics and Ancient History (QS World University Rankings by subject 2023).
Classics courses for 2024
Single Honours
Classics at Bristol
Our classics degree combines an emphasis on traditional language skills, literature and historical understanding with an in-depth exploration of the continuing influence of Greek and Roman writing.
As a classics student, you'll focus on reading ancient texts in their original language, working closely with written material and discussing literature. You'll develop new skills for analysing old and new texts, and explore how ancient cultures have been received by later writers, thinkers and artists.
The Department of Classics and Ancient History is internationally renowned for its innovative research on antiquity. We cover many areas of Graeco-Roman civilisation, from politics, poetry and philosophy to sculpture, architecture and archaeology.
You'll study in our recently renovated Humanities Hub, home to new lecture theatres, flexible teaching spaces, a screening room, an exhibition area and a range of social spaces.
You might also be interested in Ancient History or Classical Studies.
Career prospects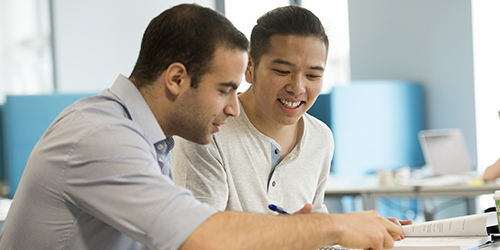 The skills you will gain in critical thinking, persuasive writing and self expression are transferable to a wide range of careers.
Our graduates have found positions in research, media, museums, art galleries, heritage management, the civil service, law, accountancy, computing, commerce and teaching.
Many graduates go on to postgraduate study in classics and other humanities subjects.
What our students do after graduating
Course structure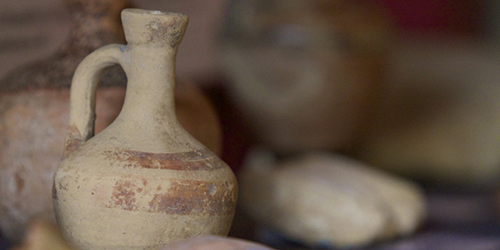 You will concentrate on Greek and Latin language and literature, with appropriate Greek and Latin classes based on your experience. You do not need any previous knowledge of ancient languages, and you can start one or both languages from scratch. Higher-level language units will introduce you to more sophisticated critical approaches to classical literature.
You will gain confidence in translating, understanding and discussing ancient texts. You will have the flexibility to explore further areas that interest you, such as topics in history, religion, art and archaeology. We encourage you to gain experience of the many different methods and approaches involved in the study of classics today.
You will take four core units and two optional units for each of your first two years, allowing you to pursue your own interests in classics and beyond. You may take one of your optional units elsewhere in the University in a subject you're interested in.
You may study abroad for one semester in the second year. For more information, visit the Centre for Study Abroad.

Your third year will include a larger research project on a topic of your choosing. You will also plan, promote and execute a project aimed at presenting the ancient world to the wider public, with a member of staff acting as an adviser.
Interdisciplinary community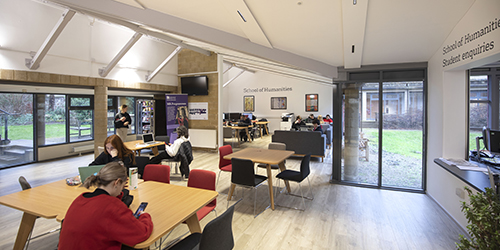 The department's research is brought together by the Institute of Greece, Rome, and the Classical Tradition. It hosts distinguished scholars to give seminars and lectures, holds symposia and conferences, and cultivates international links with other scholars and organisations.
The institute embraces research from many fields, including history of all kinds, archaeology, literary studies, art history and philosophy, and has a particular focus on research that explores the links between ancient and modern.
Professor Mary Beard, who was awarded an honorary degree by the University in 2012, is a vice-president of the institute.