Modern Languages
Study one, two, or three of the languages offered by the School of Modern Languages to degree level, including a year abroad. You can study one language from a beginner's level.
Year abroad
Study at one of our 35+ prestigious partner universities or get a head start in your career by working abroad during your international placement year.
First-class facilities
Benefit from a state-of-the-art multimedia centre with access to over 2,000 films, a mini-cinema, a magazine library and a recording studio.
Career prospects
Students who spend time overseas are more likely to be employed six months after graduation and earn higher starting salaries ('Gone International: Rising Aspirations', Universities UK, 2019).
Modern Languages courses for 2022
Single Honours
Modern Languages at Bristol
Whether you choose to master one, two or three languages, Bristol's School of Modern Languages provides a supportive and vibrant community in which your passion for languages can flourish.
Beyond language learning, you'll also engage with aspects of the culture, social history and literature of the countries where your language(s) of study are spoken, and have the opportunity to study linguistics.
Your year abroad will allow you to fully immerse yourself in your chosen language(s) and gain valuable cultural awareness and an international outlook that will be an asset to future employers. Visit Global Opportunities to find out more.
You will have access to a broad range of stimulating modules and, in Bristol, you'll be part of a social community within a creative city, with opportunities to join a society, write for a language-specific newspaper or perform in a foreign-language play.
Career prospects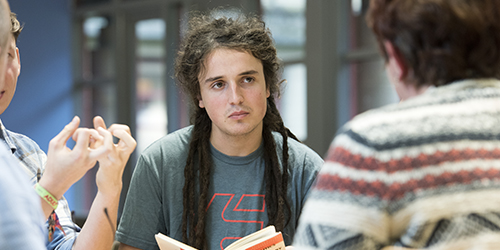 The maturity and skills breadth gained from a modern languages degree will make you attractive to a variety of employers, including international organisations and businesses where fluency in a modern language and a good knowledge of foreign institutions and customs are extremely useful.
Recent graduates have entered careers in translation, academia, finance, publishing, the media, law, travel, and British and international civil services. Many of these careers are directly related to the language skills and cultural understanding you will gain during your studies.
What our students do after graduating
Course structure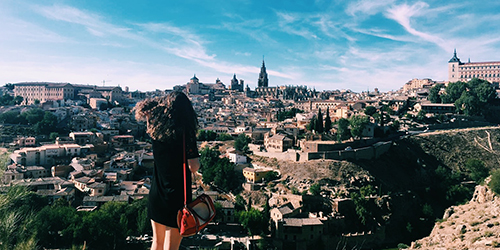 Our BA Modern Languages course lets you choose to master one, two, or three languages and focus deeply on the technical aspects of language and linguistics without neglecting the challenge of studying cultural and political history, literature and society.
You can study any of the following languages, including one from beginner's level:
French
German
Italian
Russian
Spanish
You can also study Portuguese from beginners level in combination with another language. You can add non-European languages from the second year.
The course will involve practical language classes, lectures on historical, cultural or literary topics, and discussion-based seminars. In language classes you will develop speaking, listening, reading, writing and translation skills using a range of resources. In historical and cultural units in each language you will learn about the important approaches and concepts for linguistic, literary, cultural and historical analysis.
You will divide your third year between countries that are relevant to your chosen languages, exploring the culture and society of your host country while studying at a partner institution, teaching English or undertaking a work placement. Students have travelled as far afield as Haiti, Argentina, Mexico, French Guiana and Kazakhstan.
Pursue your passions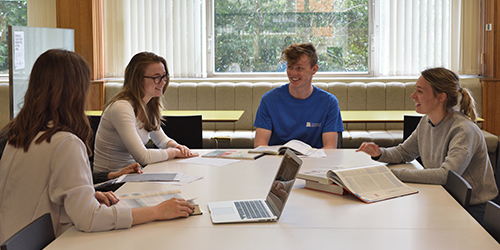 There is a great deal of flexibility in our courses, with dozens of options including one or more modern languages.
If you want to specialise in one modern language, or to study it alongside up to 2 other modern languages, you can apply to the BA Modern Languages course.
You can study French, German, Italian, Portuguese, Russian or Spanish alongside other disciplines such as history, politics, or philosophy by applying for one of our joint honours degrees.