History
Undertake your own historical research, take a global perspective on historical and contemporary issues, and understand the past on its own terms and as a crucial way to understand the present.
Research experts
Learn from leading researchers and public academics in our department, including Professor Ronald Hutton and Professor Olivette Otele.
Follow your interests
Our degrees let you pursue your own passions. You can cover a wide chronological and geographical breadth, from ancient British Paganism to the geopolitics of modern Antarctica.
Vibrant community
To extend your historical studies you can attend a variety of exciting events, such as the History Showcase lunchtime lecture series, research seminars, and fascinating talks with guest lecturers.
History courses for 2022
Single Honours
Joint Honours
Virtual open week 2021
Watch recordings and view resources from our September virtual open week.
Catch up now
History at Bristol
We encourage our students to think of themselves as historians from the moment they arrive in Bristol. Our syllabus is research oriented and enables you to progress and become capable of conducting independent, original research.
You will undertake source-based research projects in all three years of your degree, and we actively encourage students to develop and extend their own interests with the support and guidance of academic tutors.
At Bristol we use varied teaching formats and offer a large and diverse choice of units that draw directly from our research interests. All our units include an element of small-group teaching, either as the main focus of study or in support of lectures.
Visit the Department of History's page for more information on the department and our research and teaching staff.

Career prospects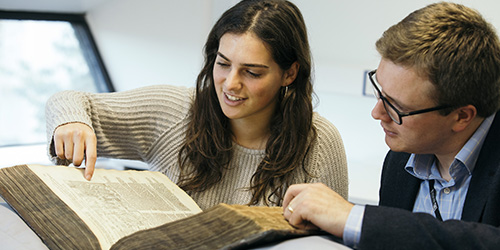 Our students secure graduate careers in a wide range of fields, including law, journalism, the media, marketing, finance, government and teaching, as well as going on to postgraduate study.
History trains people to take a complex mass of evidence, make a convincing analysis, and then persuade others that the conclusions drawn are viable. This is a fundamental skill valued by employers, and it is applicable to a wide range of careers.
What our students do after graduating
Course structure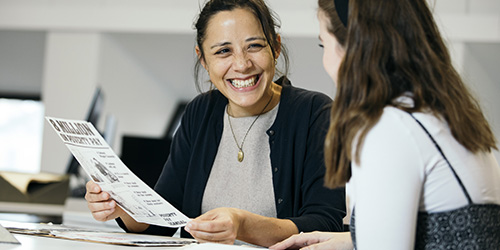 Bristol students 'do' history as well as read history through a mix of core units and a choice of primary source-based optional units.
In the first year you will study themes in medieval, early modern and modern history. You will then pursue your own pathway through the degree, choosing from a wide range of units. You will undertake one substantial piece of independent research each year.
In your final year, you will produce a 10,000-word dissertation based on extensive engagement with primary sources. You might choose to make this practice-based, combining a written report with a creative or public-facing output such as a walking tour, exhibition or podcast.
You will have the opportunity to contextualise your studies by taking options beyond the Department of History. Alternatively, you can choose to study history with a modern language, with English, or with innovation.
Sample units may include:
Aftermath: The Wake of War, 1945-1949
Aztecs, Incas and Evangelisers
Kingship and Crisis during the Wars of the Roses
Red Power and Beyond: Postwar American Indian Ideology and Protest
Picturing the 20th Century
Teenage Kicks: Youth and Subcultures in Britain since 1918.
Critical and progressive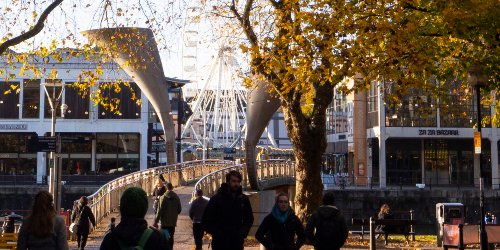 The city of Bristol has a long and complex history, stretching back over 1,000 years. In 2019 Bristol appointed Professor Olivette Otele as its first Professor of the History of Slavery, to explore the University's relationship with the slave trade. In 2020 Bristol drew worldwide attention when Black Lives Matter protestors toppled the statue of slave trader Edward Colston.
As a historian at Bristol, you can explore the city's past with optional units like Bristol and Slavery or The Smugglers' City. Our research-active staff have links with the University's Centre for Medieval Studies, Institute for Migration and Mobility Studies and Centre for Environmental Humanities.