View all news
Applications open for Kevin Elyot Award 2023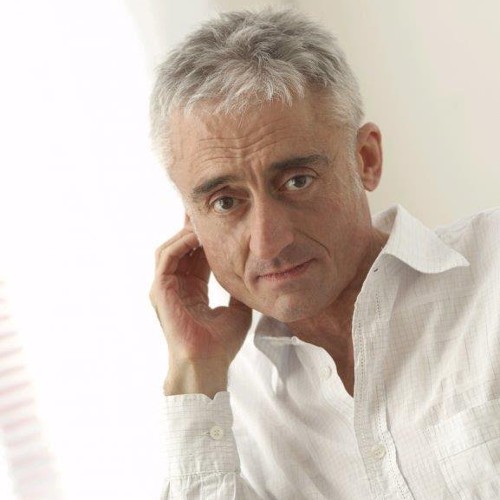 Press release issued: 20 March 2023
We are delighted to announce that we are now welcoming applications for the Kevin Elyot Award 2023, created in memory of the acclaimed actor and writer.
The Kevin Elyot Award is an annual award of £3,000 given to support a writer-in-residence based at the University of Bristol Theatre Collection.
Made in memory of Kevin Elyot (1951-2014) - an alumnus of the University Drama Department – and the influence he has had on writing and the Arts, the award is to enable a writer to be inspired by his work and help them develop their own practice.
The award holder will use the Kevin Elyot Archive (held at Theatre Collection) to inspire a new dramatic work or other creative or academic outcome. Comprising scripts, correspondence, manuscripts and publicity material, the archive details Elyot's working process from initial idea to finished product.
The award has been generously funded by an endowment given to the University by members of Kevin's family and will support a promising writer, practitioner or scholar to begin the process of creating a new written work.
Previous winners of the award, Malaika Kegode, Lucy Bell, Erdem Asvar, Ian McHugh, Jon Berry and Deanna Rodger have produced thought-provoking work in response to the archive.
Further details of the award and application process can be found here.
The deadline for applications is midnight on Sunday 23rd April 2023.
Jo Elsworth, Associate Director (Culture and Collections), Library Services, said: "Kevin Elyot's process and his emphasis on the importance of style and form is demonstrated throughout his archive, with content relating to his plays, including the seminal My Night with Reg as well as his adaptations for television and his acting career.
"It is hoped that through exploring his written work, the award holder will take inspiration from his approach and that Kevin's legacy will enable and inspire the creation of new work by new generations of writers."
Previous winner, Lucy Bell, said: "It is quite an exceptional thing to look through the personal notes and letters of a writer who you will never meet. It is a rare peep behind the intimidating accolades in reviews and forewords."
Further information
The Theatre Collection was founded in 1951 to support the establishment of Drama as an academic discipline in the UK and has grown to become one of the world's leading collections relating to the history of British theatre and live art. The Theatre Collection comprises over 140 named collections and archives, including actors and collectors Raymond Mander and Joe Mitchenson.
It also holds artworks, audio visual material, costumes, designs, set models, playbills and programmes of this most ephemeral of art forms. The collections are particularly strong from the late 18th century onwards and document the onstage and offstage life of theatre. It provides a unique insight into theatre and live art, their creative processes and broader cultural contexts. The Theatre Collection's holistic approach to collecting across archives and objects, and the interconnectedness between the collections, make it an outstanding research resource.
In 2020 it was awarded Designated status by Arts Council England in recognition of its national significance.