View all news
Bristol's engineering, education and animal science courses among best in UK, new rankings find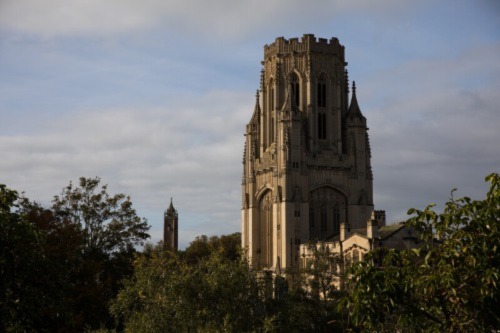 Press release issued: 26 September 2022
The University of Bristol is one of the best places in the UK to study engineering, education, languages and animal sciences courses.
That's according to two high profile university guides published by The Sunday Times and The Guardian, which also rated highly the University's anatomy, criminology and science courses.
Both painted positive pictures of the University, with The Sunday Times Good University Guide 2023 saying: "Bristol's research pedigree means that undergraduates benefit from a research-led curriculum and students have the opportunity to be taught by academics at the cutting edge of their field."
The Times ranked Bristol's 'general engineering' courses (known as both Engineering Design and Engineering Mathematics at Bristol) 2nd, aerospace engineering courses 3rd and civil engineering courses 4th in the country.
The Guardian University Guide 2023 ranked Bristol's aerospace 2nd and civil engineering 3rd in their rankings.
Meanwhile, The Times said Bristol's Russian and eastern European language courses were the best in the country and its German and Italian courses were 3rd and 4th best respectively.
The Times also ranked Bristol's criminology courses 3rd best, anatomy 7th best, dentistry 5th best and education 4th best in the UK.
The Guardian's praise fell on Bristol's education courses, ranking them at 7th in the country, and put the University's veterinary zoology and veterinary science at 2nd and 6th in the UK respectively.
The Times agreed, putting Bristol's Animal Science courses at 2nd in the UK.
The University's general science courses – including Biology and Chemistry – performed highly in both guides.
Overall, the Bristol was named the UK's 15th best university by The Times and the 16th best by The Guardian.
Professor Evelyn Welch, the University's new Vice-Chancellor and President, said: "It's wonderful to see so many of Bristol's courses highlighted in these important guides.
"Our staff work incredibly hard to give students the best possible education and student experience. As we head into a new academic year, I would like to thank them all for the outstanding work they do to make Bristol a fantastic place to study."