View all news
700 student athletes take part in University's biggest ever preseason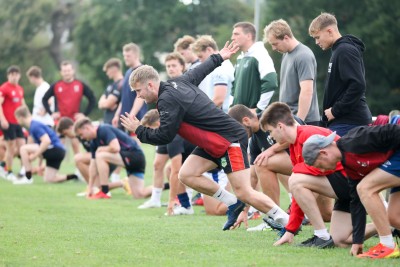 Press release issued: 6 October 2022
Some 700 student athletes from dozens of sports took part in the University's biggest ever preseason training camp.
Every year the University's top sports teams return early to campus to prepare ahead of the British Universities and Colleges Sport (BUCS) and various non-student national leagues.
The students get crucial training time with their team, along with expert advice from the University's coaches and multi-disciplinary team, plus access to facilities like the 38-acre Coombe Dingle Sports Complex.
This year, 753 people signed up to the preseason, which started on August 22 and lasted five weeks.
Over the coming year more than 5,000 Bristol students will compete in BUCS, with 90 teams travelling across the country each week.
Oli Evans, first team hockey player and Aerospace Engineering student, said: "I hugely enjoyed the Bristol preseason. I feel like I've gelled in the team more and in terms of my personal standard of performance, I have built on last year and overall performed well in preseason."
Around 20 sports were involved in this year's preseason, including the likes of football, rugby, netball, hockey, sailing, tennis and volleyball.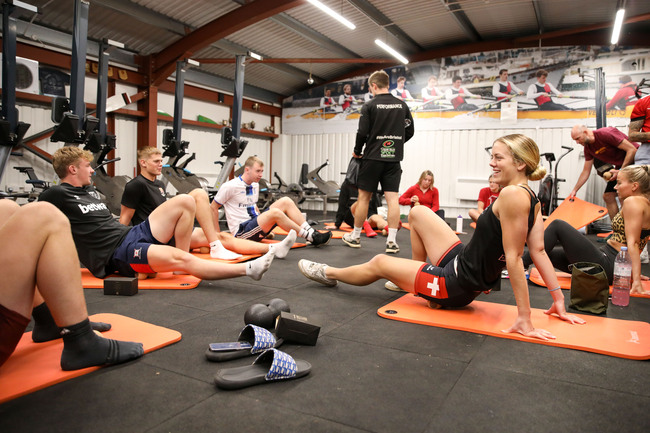 S‌tudent athletes prepare for the season ahead in the gym
Alongside the training there were friendly matches with Bath and Cardiff universities and a men's rugby match with the Royal Navy that attracted crowds of 400 people.
The preseason was especially useful for the men's hockey team, who were last year promoted into the second tier of England's hockey league. The club host a local derby against rivals Bath Buccaneers this Saturday (8 October) at 6pm at Coombe Dingle.
Matt Paine, the University's Performance Sport Manager, said: "Getting teams together is a great way of building that sense of belonging and helping new students acclimatise to their new city.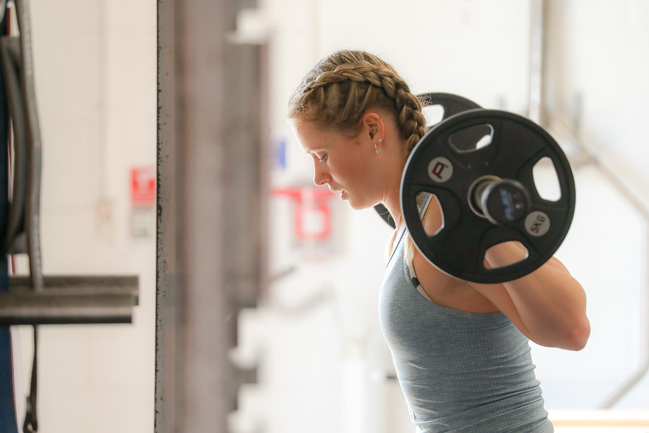 A‌ student with a barbell at this year's preseason
"They train three times a day, four days a week, so for many of them it's the closest they'll get to being a pro athlete.
"We included a hospitality offer again this year through the Sports, Exercise and Health team at Coombe and provided breakfast and lunch for players, so they could again sit with friends, refuel and not worry about preparing food at home.
"We're massively grateful to all the students who came back to Uni early to take part. This year we've got such an incredible team of athletes, club captains and staff, it's going to be a very competitive year for all our teams."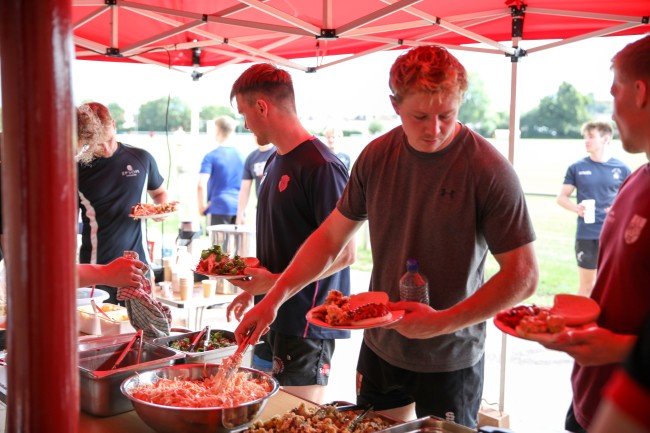 S‌tudents fueling up with free food during preseason training
Students performed some 20,000 reps and lifted 5million kilos of iron over a combined 4,000 visits to the strength and conditioning gym.
Will Ruscombe-King, the University's Lead Strength and Conditioning Coach, said: "Preseason is an exciting time for both students and staff as we prepare for the season ahead.
"A big focus during this time is to physically prepare for the demands of the season, while ensuring we build relationships, especially welcoming and integrating first years.
"While this is certainly a tough phase of training we place a huge emphasis on enjoying the process."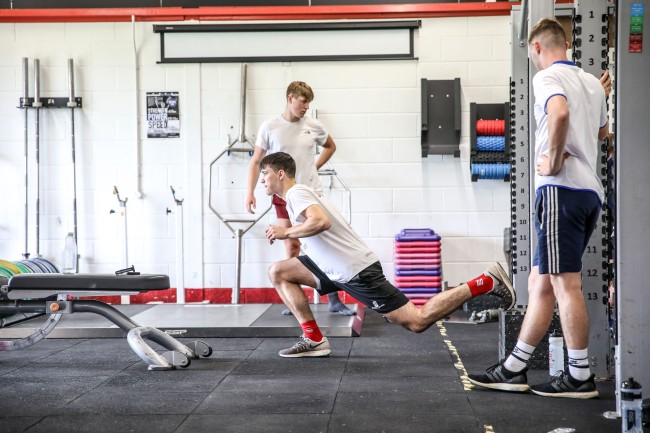 Students in the gym at this year's preseason
This year will see eight new rising sporting stars join the University with Vice-Chancellor Scholarships. This makes a total 20 athletes for the 2022-23 season, including Oli Evans, mentioned above.
Sporting VC Scholars (others can earn the Scholarship through exceptional musical or dramatic talent) get funding and access to workshops, bespoke strength and conditioning advice, sports psychology training and additional facilities.
The group includes the likes of rower Robbie Prosser, whose coxed four recently broke the world record and won the U23 world champs, and Ella Lovibond, a starter for Bristol Bears this season who recently scored a hattrick against Saracens.
A further 40 Maroon Scholars, who compete at a high level in their sport, get access to the same facilities and expert staff coaching but without the funding.