View all news
Dr Amber Young, 1963-2022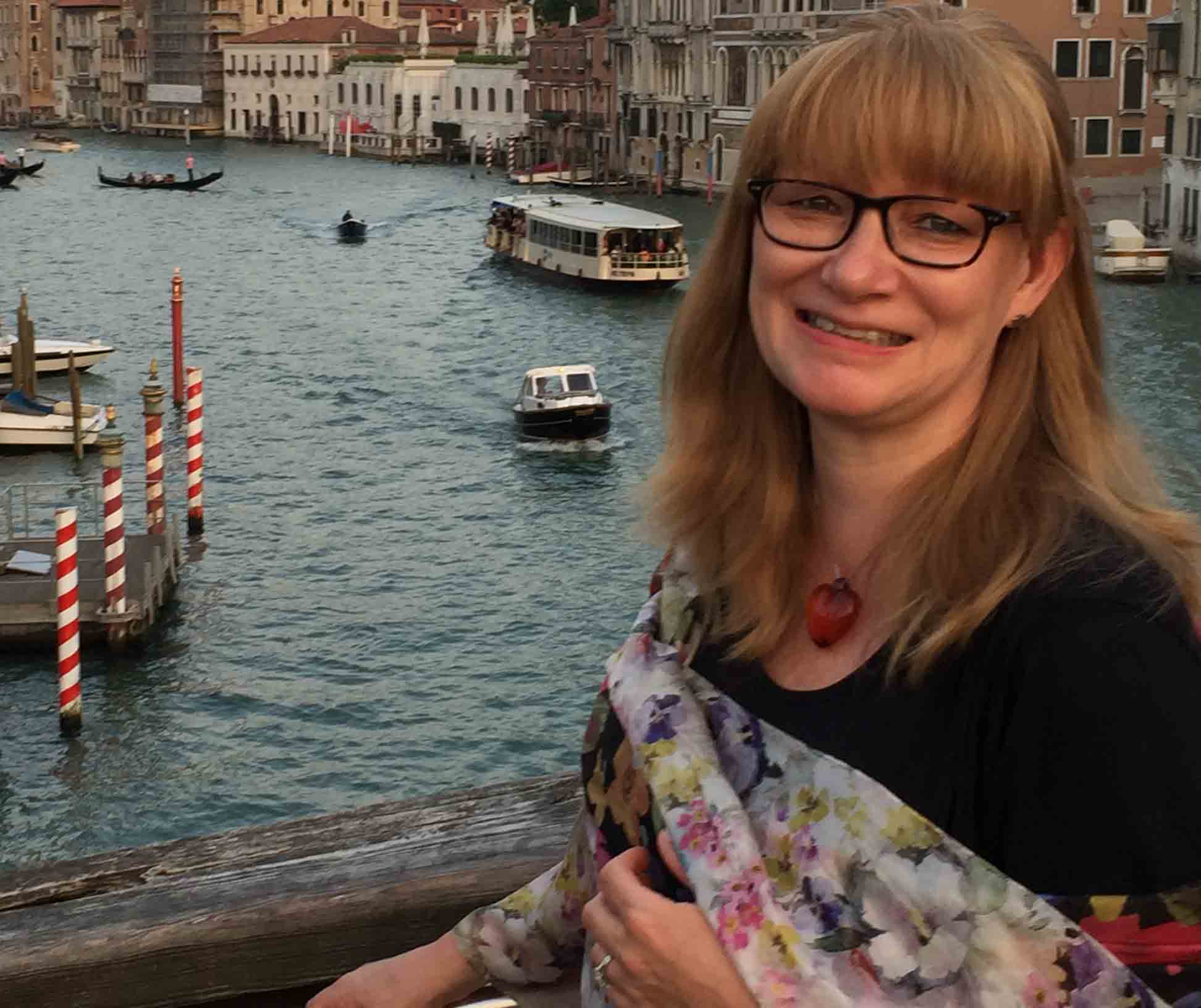 20 October 2022
Dr Amber Young, Honorary Professor of Burns Care at the University of Bristol, died peacefully at home on 17 September 2022 after suffering for a long time with breast cancer. Professor Jane Blazeby and colleagues in Bristol offer a remembrance.
Courageous is the single word that perfectly reflects Amber's approach to life, her research and her illness. She initially established her career as consultant paediatric anaesthetist at Frenchay Hospital in Bristol in 1999. After focusing on children's neurosurgical services, she expanded her work to include paediatric burns care and became very involved in setting standards of sustainable care for children nationally. Throughout she had a research interest, and from 2016 when she won an NIHR doctoral fellowship (aged 53) this became her focus. Her ultimate research goal was to advance patient care by achieving consistency and consensus in burn care outcomes so that research was efficient and relevant to clinical decision-making. Amber worked until the final week of her life for this purpose.
Amber was born on 4 January 1963 in Carlshalton (London borough of Sutton). She was the eldest of three children. Amber's mother Patricia worked as a nurse before working full-time at home bringing up the family and supporting her late husband, John (a consultant psychiatrist). Amber thrived at school and moved to Bristol in 1981 to study medicine. She graduated in 1987 also with an intercalated BSc in Biochemistry (an early indicator of her academic interests). After basic medical training in Bristol, she gained a place on the South West anaesthetic rotation and completed her anaesthetic training in 1998 before starting the following year as a consultant.
Amber made a major contribution to care at Frenchay Hospital. Just three years after her appointment, Frenchay won the 'Hospital Doctor' award for the 'Best Paediatric Team' under her leadership. She continued to work day and night to improve care, despite being diagnosed in 2006 with breast cancer and requiring surgery, chemotherapy and radiotherapy. In 2012 she was appointed clinical lead of one of the two UK Burns Research Centres funded by the Scar Free Foundation. The same year, she became the first chair of NHS England's burns clinical reference group. By 2014 she was president of the British Burn Association, clinical lead for a £35-million project to centralise in-patient children's care in Bristol, and a member of several national burns care committees.
Her sense of purpose and urgency never diminished – she served on a NICE panel, she met Norman, the man she would happily marry, she renovated a house or two, she bought beautiful pictures, she cooked fabulous meals, she went on nice holidays – her drive was infectious.
But Amber knew that research was key to improving not only the outcomes of those in Bristol but also those outside Bristol. During this time, she started to develop grant applications to look at dressings, fluid resuscitation, methods of detecting wound infection in patients with occlusive bandages and whether low-friction environments improved skin grafting success rates (and they did). But throughout the meetings with multiple co-applicants, multiple trials units, Research and Development Support teams, university methodologists and conversations with the NIHR, the big problem was how to pick the right set of outcomes for burns research trials. Amber worked with many people on many different projects, but the issues were always about outcomes – so she decided, in her inimitable way, to fix the problem.
Determined and ambitious, she wrote an NIHR doctoral application to pursue her goal to conduct better research to improve patient care. This was successfully funded, and she embarked on a full-time career in research. It was two weeks into this new trajectory, on her fourth wedding anniversary, that Amber was diagnosed with widespread metastatic breast cancer. A glass of wine with a good friend and colleague followed within minutes of her hearing this. She was assured by them that no-one would be "taking the fellowship back" so she went out for her anniversary meal with Norman. At the time, when asked what she wanted to do, her reply was, "I want to continue this research". This conversation happened at least annually thereafter, and Amber was always resolute that this was her wish.
Amber spent the next years completing her PhD, the fellowship after the PhD and the advanced fellowship that came after that. She was supported by her devoted husband, Norman, who at that point gave up his job to ensure she could focus her remaining time on completing her ambitious research plans. Investigating what matters to patients, she interviewed many patients throughout her research to understand their views and perspectives. She surveyed patients and clinicians in burn care. Following encouragement from the then less well-known Professor Chris Whitty, she expanded her national project to an international enterprise. She engaged with over 700 participants from 77 countries and six continents: an outstanding achievement. She completed her PhD early, despite ongoing intensive treatments for metastatic disease. But she didn't stop there.
She continued to get involved in many research projects, generous with the time she gave to others and their research plans. She was a key player, collaborator and co-applicant in a number of grants throughout this time. In 2020/21 she wrote and was successfully awarded an NIHR Advanced Fellowship and, much to her utter delight, she was awarded a Chair at Bristol University early in 2022.
Amber leaves her beloved husband Norman, mother, siblings, niece, nephew and countless friends, as well as hundreds of pots of chutney. She leaves a legacy of grateful patients and their families, respectful colleagues, and a core outcome set to use in burns care research. Many anaesthetic and paediatric trainees and students benefited from her immense knowledge, wisdom, teaching and support. We remember her smile and her friendship as much as her determination and energy. She will be hugely missed. We are privileged to have known and worked with Amber.