View all news
A dose of kindness: Bristol pets to receive free vaccinations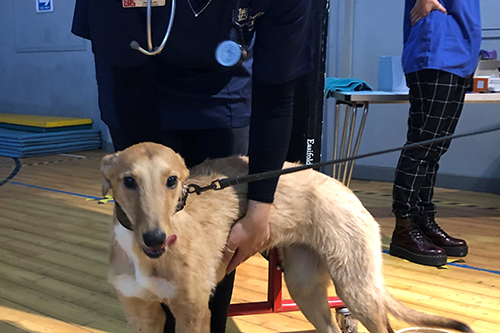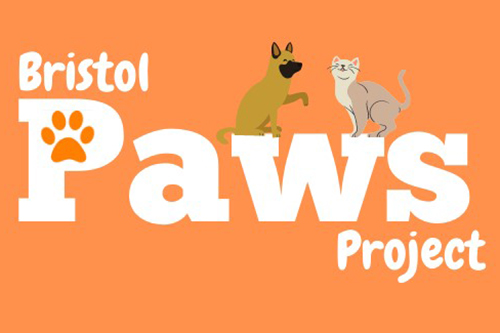 Press release issued: 23 November 2022
As part of its outreach work in the community, Bristol Animal Rescue Centre with support from Bristol Vet School students, is running an animal vaccination event at Ambition Lawrence Weston Community Centre today [23 November] where there will be free pet vaccinations for pet owners who are on low incomes or benefits.
As part of this event, pet owners have pre-booked appointments with the outreach clinic to bring their cat or dog along to receive a free vaccination today. The vaccines will be administered by Bristol Animal Rescue Centre, assisted by Bristol Paws Project, a society of veterinary students from the University of Bristol, who fundraised to pay for the vaccines.
COVID-19 has had a devastating effect on people's lives, with many having lost their jobs. This year the cost of living crisis has added to the difficulties for many. The number of people receiving help from Bristol Animal Rescue Centre's Outreach vets and nurses - up 54% since last year* – and the team is forecasting an even bigger leap over the winter months as the knock-on effects of the energy crisis begin to bite for local pet owners.
Bristol Animal Rescue Centre runs weekly Outreach Clinics in Knowle West and Lawrence Weston. These vital services offer free or reduced-cost access to pet owners on lower incomes, or who may have difficulty accessing veterinary care. They provide free health and welfare checks, non-urgent consultations with one of the veterinary team, in addition to access to free treatments (like flea treatment and worming medication), and super low-cost neutering.
"With families struggling to put food on the table for themselves - let alone look after their pets - our outreach services have been more in demand than ever before," explained Victoria Oates RVN, Outreach Nurse at Bristol Animal Rescue Centre, who leads this service.
"With this vaccination event, we're hoping not only to protect pets in Bristol, but also to raise awareness of the vital work that we do here, looking after animals and keeping families together," she said.
Dr Damian Pacini, Principal Veterinary Surgeon at Bristol Animal Rescue Centre, added: "Every year Bristol Animal Rescue Centre cares for thousands of animals. As well as taking in vulnerable animals, our outreach work in the community is a preventative measure that helps to ensure pet owners who want to care for their animals but are facing financial hardship can continue to do so at home."
Charlie Underwood, President of the Bristol Paws Project and Bristol Vet School student, said: "We are delighted to be volunteering at the vaccine drive again to ensure that pets receive their vital vaccinations. Pet ownership has numerous mental health and wellbeing benefits, so we aim to reduce financial barriers - especially with the current cost of living crisis. We would like to thank people for their contributions and supporting such a worthwhile cause."
Further information
*From January to May this year, the number of consultations Bristol Animal Rescue Centre Outreach vets and nurses did was 1,529, up from 990 for the same period in 2021.
About Bristol Animal Rescue Centre (Bristol A. R. C.)
Bristol A.R.C. has been caring for the city's pets and wildlife since 1887, helping, healing and homing thousands of vulnerable animals each year. We are the longest-standing and largest local animal charity, and although we are proud to be affiliated with the RSPCA, we receive no automatic funding from it. We rely entirely on local support within the community to fund our vital work.
The free vaccination is available only to residents of the BS11 postcode who are in receipt of one or more of the following benefits: Housing Benefit, Council Tax Benefit, Pension Credit, Universal Credit with housing element. Spaces are limited and provided on a first come, first served basis via our outreach clinics.
About the Bristol Paws Project
The Bristol Paws Project, affiliated to the University of Bristol's Students' Union, was set up in 2016 by veterinary students from the University of Bristol with the aim of helping owners and pets that may not otherwise be able to afford veterinary treatments care for their pets.
We've historically enjoyed links with Bristol Animal Rescue Centre, have attended regular clinics at St Mungo's, and have worked with projects like Helping Hounds and StreetVet.
For more information, please check out our Facebook page or email us at bristolpawsproject@gmail.com