View all news
University of Bristol ranked fifth for research in the UK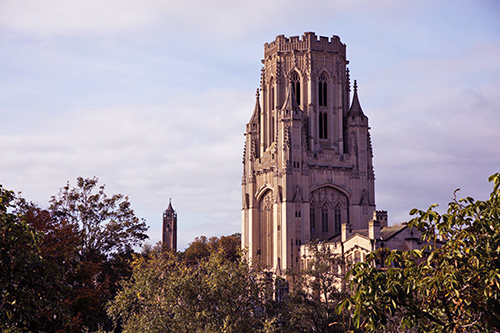 Press release issued: 12 May 2022
The University of Bristol has been ranked fifth for research in the UK, with a remarkable 94% of its research assessed as world-leading or internationally excellent.
The results of the latest Research Excellence Framework (REF), published today, highlight the outstanding quality and impact of Bristol's research across all subjects and disciplines.
REF 2021 is a UK-wide assessment of university research carried out by the four UK higher education funding bodies. Its aim is to secure the continuation of a world-class, dynamic and responsive research base across the full academic spectrum within UK higher education.
Overall, 57% of the University's research achieved the top 'world-leading' 4* rating, compared to a sector average of 41%. A further 37% of Bristol's research was judged to be 'internationally excellent' and received the 3* rating.
The Times Higher Education has calculated each university's Grade Point Average (GPA) across the four rating categories to compare research quality across 157 UK institutions. On this basis, Bristol was ranked fifth, a rise of six places from 11th when the results of the last REF were published in 2014.
Submissions included research outputs, examples of the wider impact of research and evidence about the research environment. This material was assessed by a series of expert panels comprising UK and international researchers, external users of research and experts in interdisciplinary research.
Bristol's world-leading research covered key areas such as population health, environmental science, computer science, social sciences, arts and engineering - addressing some of the most important challenges facing society and our planet.
Professor Hugh Brady, Vice-Chancellor and President of the University of Bristol, said: "These results are truly outstanding and reinforce Bristol's position as a world leader in research. It's especially rewarding to see exceptional performances across the full breadth of disciplines we cover, with high proportions of world-leading research in every faculty and strong performances across the board.
"These results wouldn't be possible without the immense efforts of all our staff, not only our fantastic researchers but those who support them on a daily basis. I am incredibly proud of this collaborative effort and thank everyone for their contribution, particularly in light of the difficulties caused by the pandemic in recent years.
"It's humbling to think of the impact our research has both in the UK and around the world, making a real difference to people's lives. For this to be confirmed in REF 2021 gives us a real vote of confidence as we look to the future and focus on working together to find lasting solutions to society's pressing problems.
"Importantly, this world-leading research feeds directly into our curriculum, ensuring our students have direct access to the latest scientific discoveries, technological advances and research methodologies during their time at Bristol."
The REF provides a robust and thorough assessment of the quality of universities' research in all disciplines, providing accountability for public investment in research and demonstrating the benefits of that investment.
For the first time, the assessment included the submission of all staff with significant responsibility for research, meaning the results provide a unique insight into the quality of research conducted across the sector.
The University of Bristol's full REF results are available here.