View all news
University of Bristol appoints Nicola Dandridge as Professor of Higher Education Policy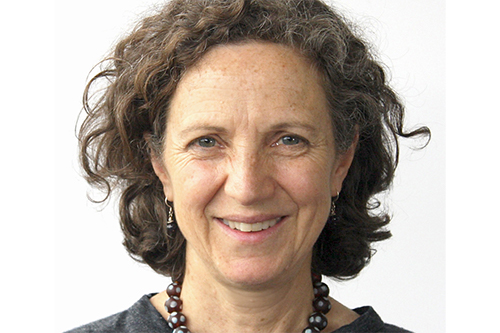 Press release issued: 18 May 2022
The University of Bristol is pleased to announce the appointment of Nicola Dandridge to the post of Professor of Higher Education Policy.
Nicola will undertake research in relation to higher education governance, with a specific focus on the teaching/research relationship and its impact on other university activities, on sector-wide policy and on government objectives, in the UK and internationally.
She will also engage with PolicyBristol to facilitate policy engagement and public debate in relation to HE governance, and support University initiatives that relate to improving the student experience.
Nicola, who takes up the part-time role in October 2022, was Chief Executive at the Office for Students (OfS) from 2017 to April 2022. As Chief Executive, she led the creation of the OfS as a new organisation, developed and implemented the OfS's strategy, prioritising a student-focused regulatory framework that promotes high quality teaching and learning on behalf of all students, and positioned social mobility and equality within the heart of the OfS's strategy, prioritising programmes looking at student mental health, the black attainment gap, and harassment and sexual misconduct on campus.
Prior to this Nicola was Chief Executive of Universities UK (UUK) from 2007 to 2017, positioning universities as part of the government's social, economic and international agendas, and leading public-facing campaigns to promote the role of universities and university research.
Nicola said: "I am very much looking forward to joining the University of Bristol and contributing to the work of the Faculty of Social Sciences and Law. The University of Bristol, with its outstanding record for both teaching and research, provides an ideal platform for considering the relationship between the two, and the governance and regulatory implications."
Professor Judith Squires, Deputy Vice-Chancellor and Provost of the University of Bristol, said: "I am delighted with Nicola's appointment to this Professor of Practice role at Bristol. Nicola brings a wealth of experience to this important role - spanning higher education policy, regulation and the student experience. She will be a wonderful addition to the University's researcher community and to our Faculty of Social Sciences and Law, bringing her wider sectoral experience to bear on this important area of research."