View all news
Patients wanted for study aiming to identify factors affecting IVF treatment success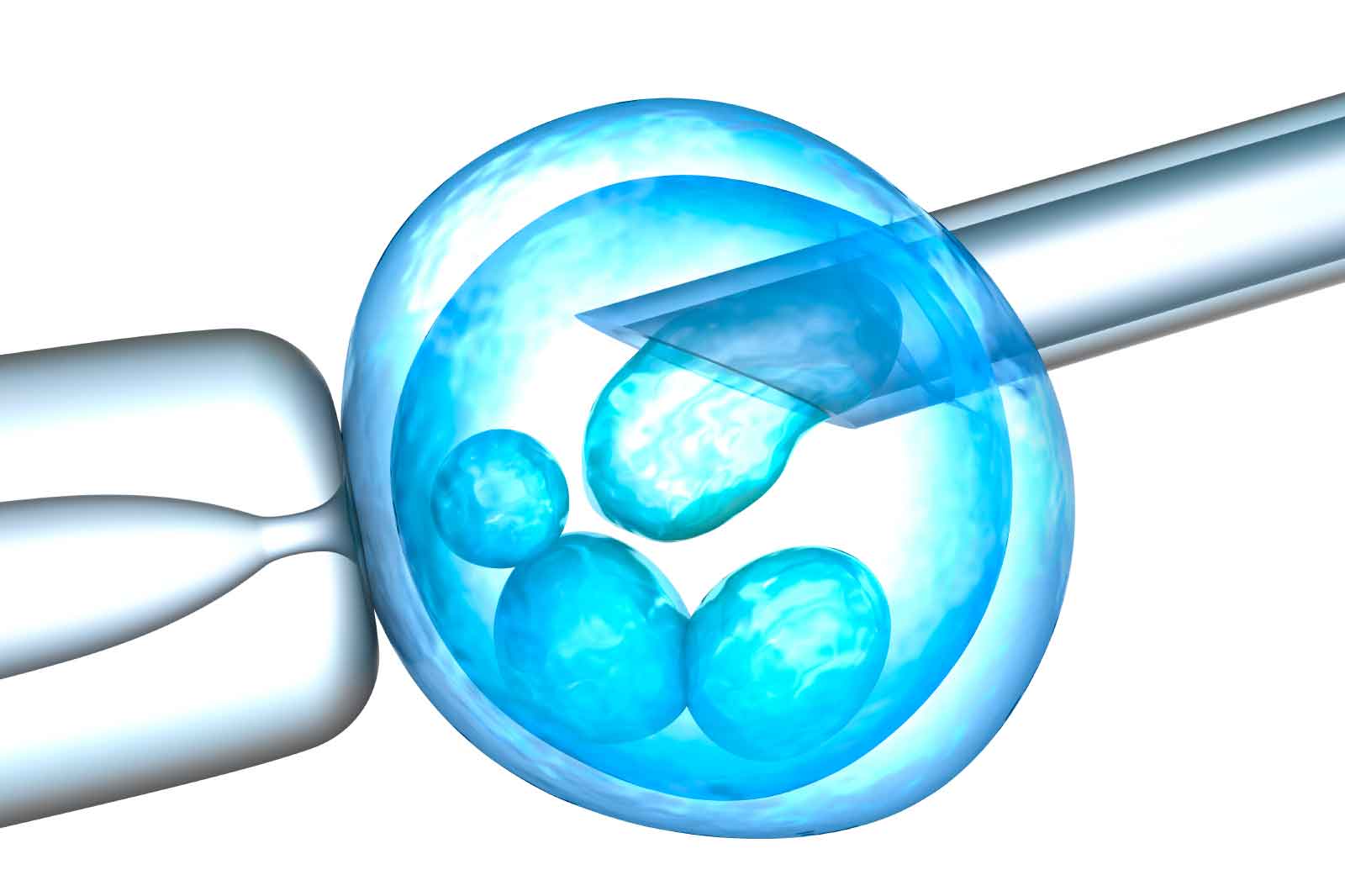 Press release issued: 18 May 2022
A University of Bristol-led study into the factors affecting IVF treatment success is looking to recruit 1,500 women and their partners to help researchers identify factors that play a part in whether IVF treatment is successful or not.
Researchers from Bristol's National Institute for Health Research Bristol Biomedical Research Centre (NIHR Bristol BRC) have just relaunched recruitment one year after a Covid-forced suspension.
All women and their partners who are undergoing IVF or intracytoplasmic sperm injection (ICSI) treatment at the Bristol Centre for Reproductive Medicine are eligible to take part.
Funding for the BRIST-IVF study has been extended due to a year-long pause because of Covid and, with extra funding from the European Research Council, is now in place until November 2025. Researchers hope this will be enough time to recruit and work with the remaining participants.
Amanda Jefferys, Medical Director at Bristol Centre for Reproductive Medicine, said: "In choosing to allow the researchers to access certain information about their pregnancies, patients who are undergoing IVF or ICSI fertility treatments at our clinic are providing valuable data which will hopefully enable the BRIST-IVF team to identify factors which might improve the chances of such treatments having a successful outcome for couples who pursue the same path in future."
Eligible patients are invited to take part by members of the team based at the clinic in Aztec West. Research midwives Naomi Mallinson and Annie Deacon and research nurse Ashleigh Promnitz are available to explain the nature of the project to patients who are interested. They also take height, weight and blood pressure measurements, and collect urine and blood or saliva samples, during one of their scheduled treatment appointments at the Bristol Centre for Reproductive Medicine.
If study participants become pregnant, they and their partner are also invited to attend a pregnancy follow-up clinic at the University of Bristol and to take part in further follow up after the birth of their baby. This part of the research aims to look at the longer term health of women, their partners and children conceived via IVF or ICSI.
Deborah Lawlor, Professor of Epidemiology at Bristol Medical School and the NIHR Bristol BRC Perinatal and Reproductive Health theme lead, who is leading the study, said: "IVF is increasingly common and successful live-birth rates have increased since it first started to be used in the 1970s. We can now expect at least one child in every UK primary school class to have been conceived by IVF. We are really grateful for the time and effort that couples have given so far to support this study. The research from it will help us to understand what can help IVF lead to a successful live birth. The follow-up at our university clinic will mean that we can compare how pregnancy progresses, and children conceived by IVF grow and develop in comparison to a group of similar age from the Children of the children of the 90s study. This will be one of the first studies of its type to have this important comparison group where parents and the children are followed with identical measures for both those conceived by IVF, from BRIST-IVF and those who are who are not conceived by IVF."
Taking part in the BRIST-IVF study
If you are a patient about to undergo IVF or ICSI treatment at the BCRM, you are eligible to take part in the BRIST-IVF study. Find out more about taking part.
Further information
About the BRIST-IVF study and the Bristol Centre for Reproductive Medicine (BCRM)
The Bristol Centre for Reproductive Medicine (BCRM) is based at Aztec West, Bristol. Everyone receiving IVF/ICSI treatment at the BCRM - whether NHS or self-funded - is eligible to participate in the BRIST-IVF study.
About the National Institute for Health Research
The mission of the National Institute for Health Research (NIHR) is to improve the health and wealth of the nation through research. We do this by:
Funding high quality, timely research that benefits the NHS, public health and social care;
Investing in world-class expertise, facilities and a skilled delivery workforce to translate discoveries into improved treatments and services;
Partnering with patients, service users, carers and communities, improving the relevance, quality and impact of our research;
Attracting, training and supporting the best researchers to tackle complex health and social care challenges;
Collaborating with other public funders, charities and industry to help shape a cohesive and globally competitive research system;
Funding applied global health research and training to meet the needs of the poorest people in low and middle income countries.
NIHR is funded by the Department of Health and Social Care. Its work in low and middle income countries is principally funded through UK Aid from the UK government.
About NIHR Bristol Biomedical Research Centre
NIHR Bristol Biomedical Research Centre's (BRC) innovative biomedical research takes science from the laboratory bench or computer and develops it into new drugs, treatments or health advice. Its world-leading scientists work on many aspects of health, from the role played by individual genes and proteins to analysing large collections of data on hundreds of thousands of people. Bristol BRC is unique among the NIHR's 20 BRCs across England, thanks to its expertise in ground-breaking population health research.