View all news
Professor John Macdonald, 1968-2022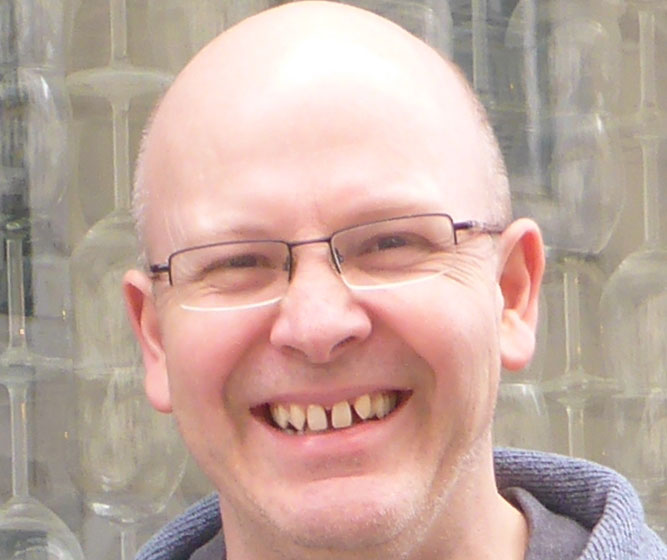 15 June 2022
John Macdonald, Professor of Structural Dynamics in the Department of Civil Engineering, died suddenly on 5 March at the age of 53. His colleague, Emeritus Professor Colin Taylor, offers a remembrance.
An internationally recognised expert on the vibrations of long span bridges due to wind and pedestrian loading, John made several important theoretical contributions, backed up by meticulous experimental validation, that helped explain and resolve critical practical problems on the design of the Second Severn Crossing cable-stayed bridge (now named the Prince of Wales Bridge), the safe operation of Clifton Suspension Bridge and the diagnosis of the causes of the famous 'wobbling' of the Millennium Footbridge over the Thames in London. His recent work had clarified how the gait of pedestrians walking over flexible structures changes, interacts with, and drives, the structure's vibration response.
John's research also diversified into studies on how to improve the earthquake resistance of school buildings in Malawi, developing pragmatic techniques that can be implemented using local skills and enhancing local research capabilities.
In his research prime, John was developing new forays into smart monitoring of bridge behaviour as a basis for optimising design configurations and bridge management, using the Clifton Suspension Bridge as a test bed.
John joined the Department of Civil Engineering as a research assistant and PhD student in 1995, working on the wind dynamics of the Second Severn Crossing, which was under construction. His studies led to design changes that damped the bridge and cable motions under severe wind conditions, meaning that the bridge is rarely closed, unlike its sister suspension bridge upstream. This work led to an Institution of Civil Engineers prize.
John was then appointed to a lectureship in Civil Engineering, becoming over the years a stalwart of the Department and Faculty, with his teaching and administrative quality matching his research. He was Interim Head of Department for a short period and took on several School and Faculty roles.
However, above his intellectual gifts (he was the top Civil Engineering undergraduate of his cohort at Cambridge), John will be most remembered for his humbleness, gentle humour, beaming smile, deep care and concern for others, and dedicated endeavour, which generated huge respect and trust from students and colleagues alike. John was someone you went to for sound advice, support and practical help, knowing that he would never let you down.
Students will remember his caring support, especially during the first-year Surveying Field Course, when he would coax them to endure, and even enjoy, four-seasons-in-a-day weather, including horizontal rain, whilst taking pride in producing excellent work. John's enjoyment of such conditions also unfailingly enthused his accompanying academic colleagues.
Put simply, John was a wonderful person.
His untimely death will be felt deeply by his academic and professional colleagues in the University and beyond.
We extend our sincere condolences to John's wife and family.