View all news
Pioneering technique set to scale new heights to tackle spread of disease, pollution and crime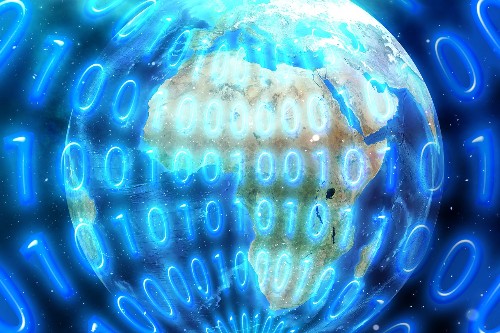 Press release issued: 7 February 2022
A pioneering technique used to better understand global sea level rise is going next level to help solve a wide range of issues, including the spread of diseases or viruses, pollution, traffic congestion, and even crime.
The international research team, led by the University of Bristol, has developed an innovative statistical approach – called space-time statistical inference – to quantify and separate the different sources of increasing sea levels.
Thanks to a new funding grant from the European Research Council (ERC), this approach will be used to develop a software tool which can address far-reaching space-time, or four-dimensional, problems such as the transmission of vector-borne diseases and viruses, air pollution patterns, traffic flow, and crime trends.
Principal Investigator Jonathan Bamber, Professor of Glaciology at the university's Cabot Institute for the Environment, said: "It's fantastic news we're able to further progress our research. The tool we're developing has the potential to transform many disciplines, not just in Earth and environmental sciences but also in areas such as public health and national security, and has the potential to attract huge commercial interest, for example in extreme weather risk assessment for insurance and reinsurance."
The £130,000 Proof of Concept (PoC) funding, which was among 22 awarded in the UK, will allow the research team to capitalise on further progress made by the GlobalMass project, widening its applications and growing the number of potential users. Work will focus on the creation of a new software tool, called 4DM, which can handle big data and recurring process problems.
Professor Bamber has been harnessing leading edge statistical techniques to improve our understanding of environmental challenges for the past decade. The interdisciplinary project team includes geographical scientists and software engineers in collaboration with experts at the University of Edinburgh in Scotland and University of Wollongong in Australia. There are also plans to forge links with industry partners to help understand and demonstrate the tool's value.
This year 166 researchers funded by the European Research Council (ERC) have won PoC grants, part of the EU's research and innovation programme Horizon Europe, and the top-up funding will help bridge the gap between the results of pioneering research and the early phases of its commercialisation.
Professor Maria Leptin, President of the European Research Council, said: "It's wonderful to see that frontier research has the capacity to generate discoveries that can be quickly put into practice. Let's not forget that there is no applied research without basic research feeding the pipeline first - and that very valuable innovations spring from all disciplines, from the physical and life sciences to the social sciences and humanities."