View all news
Meet the winners of 2021 Doctoral Prizes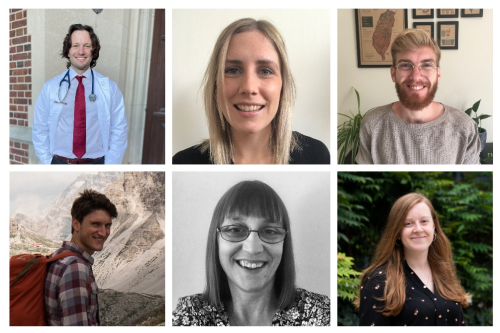 Press release issued: 23 November 2021
The most interesting theses produced by University of Bristol PhD students have been revealed.
The six winners of the 2021 Doctoral Prizes – one from each faculty – were picked from a pool of 510 submissions.
They include research that could help fight cancer, new ways to tackle 'bad' cholesterol and work on intriguing materials that become more solid the warmer they get.
Completing a PhD is a mammoth task at the best of times, but the 510 researchers also had to grapple with extra challenges brought on by the coronavirus pandemic.
The PhD students faced restrictions on field research and difficulty accessing laboratories and archives. Many had the extra stress of caring responsibilities.
Below is a rundown of the six winners and their fascinating research.
Health Sciences: Dr Fiona Kinnear
The Role of Diet and Physical Activity in the Treatment of Families with Familial Hypercholesterolaemia
Bad cholesterol – or 'low-density lipoprotein' to scientists – can be dangerous. If you aren't careful it will block blood vessels and cause heart disease or strokes.
For some, it's caused by an unhealthy lifestyle. But an estimated 1 in 250 people have Familial Hypercholesterolaemia (or FH), an inherited disorder that leads to very high levels of 'bad' cholesterol from a young age.
FH requires lifelong treatment with drugs. Started from an early age this has been found to minimise the risk of cardiovascular disease to almost that of someone without FH.
Dr Kinnear's PhD looked at the role of dietary and physical activity guidelines in the management of FH. The results suggested that these guidelines could offer an additional benefit over and above treatment by drugs.
The results were published across five publications, which can be accessed free of charge by anyone. Dr Kinner is now Scientific Affairs Manager at Nutricia, which specialises in medical nutrition products.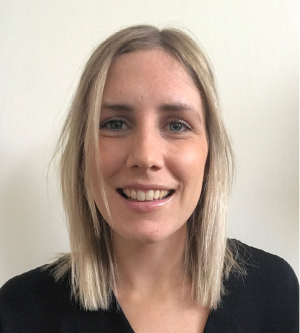 Life Sciences: Dr Michael Baumgartner
Building of an image analysis pipeline and its use to dissect the mechanisms of Cell Competition in Drosophila
In Bristol's Piddini Lab, Dr Baumgartner studied one way in which the body gets rid of problem cells that have mutated - 'Cell competition'. When a mutant cell – called a 'loser' – is close to healthy cells – winners – the winners will eliminate the loser and replace it with a new, healthy cell.
This cell competition could help keep tissues healthy, defending against cancer: and there are many other potential applications from this knowledge too. One that Dr Baumgartner was particularly excited about was its potential use in regenerative medicine and the possibility it could promote tissue regeneration.
Dr Baumgartner said: "I did not know what cell competition was before meeting my supervisor, Professor Eugenia Piddini, and I was immediately drawn to the field when she highlighted to me the fascinating biology behind this process and its potential implications.
"Importantly, cell competition was and is an exciting field in which so many key questions remain unanswered."
Dr Baumgartner also developed advanced software systems which radically reduced the time needed to study cell competition. He is now studying medicine at the University of Pennsylvania with plans to become a physician-scientist.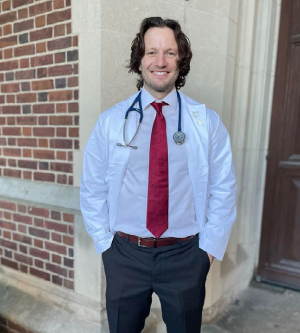 Science: Dr Sian Fussell
Phase behaviour of temperature responsive microgels - Development of tunable, temperature responsive gelation systems
Most materials go from solid to liquid when they are heated – but not all of them. Dr Fussell investigated these temperature responsive materials, finding what causes the unusual behaviour and developing a library of chemicals that can be used to create that change.
"I wanted to better understand this interesting behaviour and to ultimately control and tune it for potential applications," she explained.
"I believe this research is important given that these materials have such a broad range of applications, including biomedical applications such as tissue engineering, where they could provide an injectable scaffold to which cells can adhere."
Dr Fussell recently launched University of Bristol spin-out company Albotherm with fellow Bristol graduate Molly Allington.
Their heat sensitive coating for greenhouse glass will naturally maintain optimum temperatures all year around and remove the annual cost of applying and removing shading, saving businesses thousands of pounds.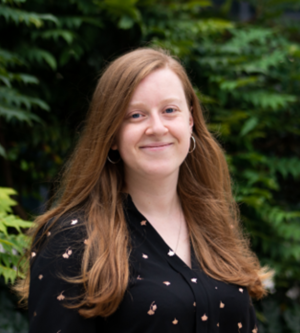 Engineering: Dr Sebastian Gnann
Baseflow generation at the catchment scale – An investigation using comparative hydrology
When it hasn't rained in a while, take a look at your local river. There is probably still water flowing in it, and this water is called baseflow. Most of the water that provides baseflow is stored underground and slowly seeps into river systems.
This steady source of water is important for ecosystems but we also use it for agriculture, industry and drinking water.
Dr Sebastian Gnann is interested in water and how it moves through the landscape, and he used his PhD to study how different factors affect baseflow in various climate zones.
"Overall, my thesis could shed some new light on the factors that influence baseflow, but it also showed that there is – as always – a lot left to explore," he said.
For example, in one chapter of his thesis he showed that geological maps often lack the information relevant for hydrological studies and he pointed out ways to improve them.
"Hydrology is fascinating as water connects almost everything on Earth and it is (arguably) the most valuable natural resource we have," he added.
He is now working as a postdoctoral researcher at the University of Potsdam in Germany.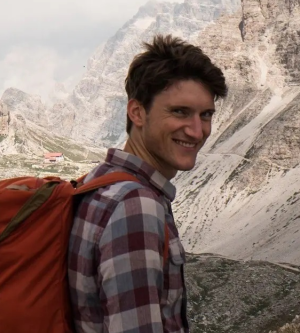 Social Sciences & Law: Dr Louise Austin
Towards a Coherent Model of Informed Consent
Dr Austin is no stranger to the topic of medical consent. As a clinical negligence solicitor she saw first-hand how it affected people's lives. She felt that the interplay between medical ethics, medical professional regulation and medical law, around informed consent to surgery, needed a closer look – and decided to study it.
"In law, informed consent is intended to protect the patient's right to be informed about the risks and benefits of medical treatment (and its alternatives) before agreeing to treatment," she said.
"However, if a patient is not given information about a particular risk which then occurs, the patient will only succeed in a legal action if they can prove they would have delayed or refused the treatment.
"This is incredibly difficult for patients to prove and creates a scenario where a patient's right to information can be breached without a practical consequence. Medical ethics and medical professional regulation, however, focus on what information should have been given rather than what should have been done with it."
Dr Austin explored the similarities and differences between the models of informed consent to surgery within medical ethics, regulation and law. She then examined the reasoning and justification underpinning different elements of the models and, through this process, was able to construct a single model of informed consent that incorporated medical ethics, regulation and law.
During the final stages of her PhD she secured a full-time lectureship at Cardiff University, where she leads modules on consent to treatment and the law, and professional regulation of medicine.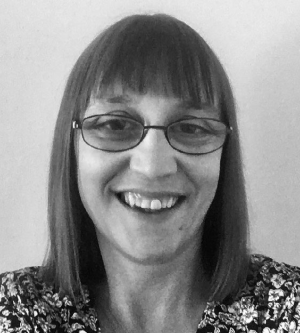 ‌
Arts: Dr Thomas Larkin
'Truly I am Changed': A global-microhistory of American traders in nineteenth-century Hong Kong
Using a 19th century American trading firm based in Hong Kong as a vehicle, Dr Larkin asked: how far and in what ways did these resident Americans shape the British colony they lived in, and how in turn were they shaped by it?
Armed with a huge archive of letters and business documents, and modern digital techniques, Dr Larkin argued that British colonial society provided a space where non-British communities were forced to reconcile their national identity with local colonial society - and in doing so helped reinforce colonial, social and racial hierarchies.
This is turn afforded non-British communities opportunities to exploit colonial systems for their own profit, while also instilling within them a growing interest in the British imperial world.
The thesis contributes a new model for writing global histories sensitive to local circumstances, and has been described by Professor Robert Bickers as "imaginatively conceived, compellingly argued, and superbly written."
Dr Larkin is now bringing this work to publication and co-organising research events.