View all news
Updated statement: legal action in relation to Natasha Abrahart's death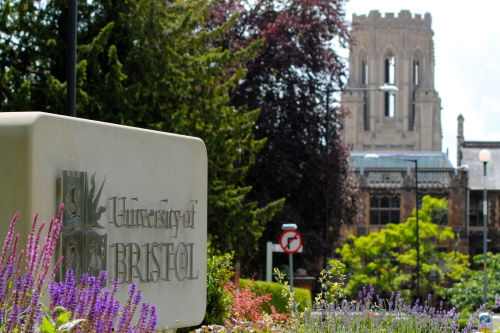 9 March 2022
The family of Natasha Abrahart, a 2nd year Physics student who very sadly took her own life in April 2018, have brought civil action against the University of Bristol. The court case has now concluded and a judgement will be made in due course.
It's important to remember that at the heart of this is a young woman who has tragically died. Our thoughts and sympathies are with her family and friends, as well as our own staff members who worked incredibly hard and diligently to support Natasha with her studies.
Natasha was sadly experiencing a range of complex issues, many of which were not related to her studies and existed prior to her time at University.
Staff in the School of Physics were instrumental in helping Natasha to access appropriate professional support.
After a referral from her GP, Natasha was under the care of specialist mental health professionals at Avon and Wiltshire Mental Health Partnership, which has since acknowledged that the care it provided was inadequate. This was reflected in the coroner's decision following Natasha's inquest.
A large part of the court case focussed on the group presentation Natasha was due to take part in the day after she passed away. The efforts of colleagues included offering alternative options for Natasha's assessments to alleviate the anxiety she faced about presenting her laboratory findings to her peers. These options included not taking to the stage, letting others present, and not having to answer any subsequent questions. She was reassured that she didn't have to go ahead and could change her mind on the day of the presentation.
We would like to acknowledge and recognise the immense commitment of our staff to support Natasha, and all students. We are by no means complacent - mental health is one of the biggest public health issues affecting young people globally, not just those studying at university.
Like all universities, schools and colleges, we are deeply concerned by the increase of mental health issues amongst our young people nationally. We do our very best to support any student who is struggling with their mental health and have a wide range of services available. However, it is important that students receive appropriate specialist care under the NHS.
We are fully committed to working with our partners in the NHS, charities and across the higher education sector in a collaborative effort to ensure we are collectively providing the best possible support for students in their studies.
Further information
Where to go for support
To seek support within the University, we encourage students to access our services:
Students may not always be sure about what kind of support they need – to explore what might be helpful, please complete the form, telephone or email Wellbeing Access who will be happy to help.
Out of hours and outside the university, the following services are available 24/7:
You can read more about our approach to wellbeing and mental health in our staff and student wellbeing strategies.