View all news
Longest known SARS-CoV-2 infection of nearly 300 days successfully treated with new therapy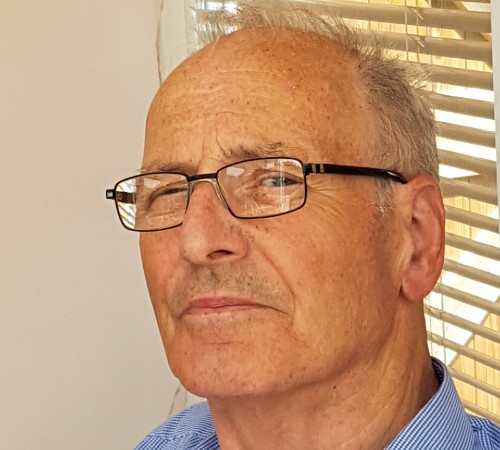 Press release issued: 24 June 2021
An immunocompromised individual with the longest known PCR confirmed case of SARS-CoV-2 infection, lasting more than 290 days, has been successfully treated with two investigational monoclonal antibodies (laboratory engineered antibodies). Clinicians and researchers from the University of Bristol and North Bristol NHS Trust (NBT) worked closely to assess and treat the infection and want to highlight the urgent need for improved access to treatments for such people with persistent SARS-CoV-2 infection.
The team were able to finally treat the individual successfully with a mixture of two monoclonal antibodies, casirivimab and imdevimab, supplied on a compassionate use basis by Regeneron. Importantly, the researchers found, and have reported in a paper published on the preprint server medRxiv.org, that the virus evolved during the infection, acquiring mutations that are present in SARS-CoV-2 variants of concern (VOCs).
The study shows the success of a specific treatment regime however, it is not yet clinically approved for use in the UK. The case demonstrates that there may be potential treatments for immunocompromised individuals with persistent SARS-CoV-2 infection and these need more investigation. The findings also raise the urgent need to conduct trials of, and improve access to regimes capable of eradicating the virus from continually infected people.
Dr Andrew Davidson, a virologist in Bristol's School of Cellular and Molecular Medicine, a member of the 'G2P-UK' National Virology Consortium and co-author on the paper, said: "There are increasing reports of immunocompromised people who are repeatedly infected with SARS-CoV-2 for longer than six months. As the virus can evolve in this group, and develop mutations that are present in emerging VOCs, it is key that we monitor the evolution of the virus in these individuals and effective treatment options are available to eliminate the virus."
Dr Ed Moran, Consultant in Infectious Diseases at NBT and co-author on the paper, added: "It is wonderful that we were able to help this individual. Whilst such cases are rare there will be a number of people across the country in similar situations. The small numbers make it difficult to perform trials of experimental therapies. However, it is important that we find a way to access and develop treatment regimens for these individuals both for the wellbeing of the individual and to protect public health."
The preprint paper describes an immunocompromised individual with persistent SARS-CoV-2 infection, who regularly tested positive for SARS-CoV-2 and viral viability was confirmed six months after they were initially diagnosed. The virus did not clear in the individual after being treated with a 15-day course of Remdesivir, 213 days after their first positive PCR test. On day 265, the individual was treated with two monoclonal antibodies, casirivimab and imdevimab. The individual's health improved dramatically, and the virus was not detected in PCR tests 45 days after the combined treatment.
Next generation sequencing showed the spike protein had acquired two deletions (ΔH69/ΔV70) before the combined treatment. Theses deletions are present in the B.1.1.7 (Alpha) VOC and have been associated with virus mutations after treatment of another immunocompromised person with convalescent plasma. The study's data confirms the significance of this deletion in immunocompromised individuals and shows it can develop independently of passive antibody transfer, suggesting the deletion may be an enabling mutation.
The paper suggests immune-deficient people are vulnerable to chronic persistent SARS-CoV-2 infection. Whilst being diagnosed with SARS-CoV-2 may not result in acute illness needing hospitalisation, it could lead to fatigue, malaise and breathing difficulties. This could lead to an infection control risk, with people infected with SARS-CoV-2 developing new mutations.
The research team plan to further characterise the immune response in the individual under investigation to establish whether any of the mutations that evolved in the virus occurred in response to host immune pressure. The researchers are also working closely with other persistently infected immunocompromised individuals and hope to analyse the virus in these individuals with a view to developing better treatment options.
The study was funded by the Southmead Hospital Charity, UK Research and Innovation (UKRI), Medical Research Council and the United States Food and Drug Administration (FDA). Immunological work was funded by the University's Elizabeth Blackwell Institute and the research was also supported by Bristol's Alumni and Friends.
Preprint paper
'Chronic SARS-CoV-2 infection and viral evolution in a hypogammaglobulinaemic individual' by Maia Kavanagh Williamson, Fergus Hamilton, Rachel Milligan, David A. Matthews, Ed Moran, Andrew D. Davidson et al in medRxiv
Please note this is a preprint, it is a preliminary piece of research that has not yet been through peer review and has not been published in a scientific journal – so this is early data.
Further information
The patient, Dave Smith
Dave Smith was first diagnosed with COVID-19 towards the end of March 2020 and remained positive until early March 2021. During that time, he had over 40 positive PCR tests and seven hospital admissions, and his weight dropped to 64kg (around ten stone) from 120 kg (over 18 stone).
He was finally successfully treated with a mixture of two monoclonal antibodies, casirivimab and imdevimab, supplied on a compassionate use basis by Regeneron.
Dave said: "This treatment has changed my life immeasurable and probably saved the NHS thousands of pounds in hospital admissions."
He is improving a little each day and looks forward to getting back to a near normal pre-COVID life in the not-too-distant future.
COVID-19 research outputs
A full list of University of Bristol research outputs relating to the COVID-19 pandemic is available online.
About UK Research and Innovation (UKRI)
UK Research and Innovation (UKRI) works in partnership with universities, research organisations, businesses, charities, and government to create the best possible environment for research and innovation to flourish. We aim to maximise the contribution of each of our component parts, working individually and collectively. We work with our many partners to benefit everyone through knowledge, talent and ideas.

Operating across the whole of the UK with a combined budget of more than £8 billion, UK Research and Innovation brings together the seven research councils, Innovate UK and Research England.
Bristol UNCOVER Group
In response to the COVID-19 crisis, researchers at the University of Bristol formed the Bristol COVID Emergency Research Group (UNCOVER) to pool resources, capacities and research efforts to combat this infection.
Bristol UNCOVER includes clinicians, immunologists, virologists, synthetic biologists, aerosol scientists, epidemiologists and mathematical modellers and has links to behavioural and social scientists, ethicists and lawyers.
Follow Bristol UNCOVER on Twitter at: twitter.com/BristolUncover
For more information about the University of Bristol's coronavirus (COVID-19) research priorities visit: http://www.bristol.ac.uk/research/impact/coronavirus/research-priorities/
About Southmead Hospital Charity
Southmead Hospital Charity funds ground-breaking medical research; provides specialist equipment at the cutting-edge of technology and improves treatment facilities for generations to come. It raises money to support the work of North Bristol NHS Trust at Southmead Hospital, Cossham Hospital and community health services in the Bristol, South Gloucestershire and North Somerset areas.
About Elizabeth Blackwell Institute
Nurturing research. Improving health.
The Elizabeth Blackwell Institute drives innovation in research to improve health for all. It nurtures interdisciplinary research to address the complex health challenges facing us today.
The institute focuses on:
Supporting the next generation of health researchers
Connecting people to develop interdisciplinary research
Including everyone in research so the research can benefit all.
Support our COVID-19 research
Bristol's researchers are part of a global network of scientists responding urgently to the challenge of the coronavirus pandemic.