View all news
Global survey ranks Bristol as 62nd best university in the world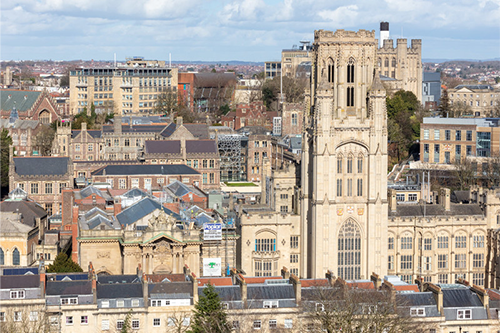 Press release issued: 9 June 2021
The University of Bristol is the 62nd best university in the world, according to a new league table released today.
The QS World University Rankings 2022 analysed 1,673 intuitions – 145 more than last year – and placed Bristol among the globe's leading establishments.
Bristol was ranked 10th in the United Kingdom and 17th in Western Europe. QS's annual survey asked 130,000 academics which universities were producing the best research and surveyed 75,000 employers on which produced the best professionals.
They also looked at how many citations each faculty produced, the ratio between academic staff and students and how many staff and students at each university came from abroad.
Professor Hugh Brady, the University of Bristol's Vice-Chancellor and President, said: "It is a testament to the continual hard work of our staff that the University has placed above more than 1,500 educational institutions in this latest survey.
"I'd like to take this opportunity to thank every single staff member for their continued tenacity and creativity, particularly over the past year and a half.
"I'd also like to thank our students, who have persevered with outstanding fortitude during what has been an unprecedented and challenging period."
In March, the QS World University Rankings by Subject found that 32 subjects taught at Bristol were in the top 100 in the world, something the Vice-Chancellor called a 'fantastic achievement'.