View all news
University of Bristol admissions 2021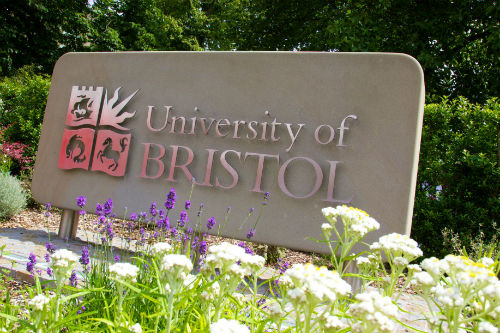 Press release issued: 10 August 2021
Today, thousands of offer holders are finding out whether they have secured a place to join our university this autumn. Congratulations to everyone who has had their place confirmed at Bristol.
Professor Hugh Brady, Vice-Chancellor and President of the University of Bristol, said: "This has been a time of extraordinary uncertainty and change for students, their families and schools, and regardless of the results they achieve, we offer our congratulations to them all.  
"We value the diverse student community at Bristol, who come from all parts of the world. This year, we expect to admit a record number of students from state schools, as well as thousands of students from across the rest of the UK and around the world.  
"We know that our students are looking forward to making new friends and connections during their time with us, as well as embarking on a transformative learning experience. We look forward to welcoming you to our fantastic campus and city."
A record number of applications 
Following several years of small but steady growth in UK application figures, undergraduate applications to Bristol increased this year with significant rises in the numbers of students choosing us as their first choice. Overall, we received around 58,000 applications for more than 6,500 undergraduate places available across the full range of subjects.
Courses in life sciences and biological sciences have been particularly popular - driven in part by the vital role that our researchers have played in the pandemic over the last 18 months.  
What does this mean for students? 
This year, with the introduction of teacher-assessed grades, an extraordinary 75 per cent of students met the terms of their offer at Bristol - up from a pre-pandemic average of around 46 per cent (from 2017 to 2019).
This, in turn, is significantly higher than last year when the system of Centre Assessed Grades was introduced following the cancellation of A-Levels, which itself resulted in many more students meeting our rigorous entry criteria. 
Because of the increased rate of students making Bristol their firm choice, and the high number of students meeting the terms of their offer, we are not in a position to take applications via Clearing this year. It also means we are unlikely to admit students who have just missed their offer conditions.
We know this will be disheartening for those students, who have worked very hard during a very disrupted period. 
Where students have lower or different results from what they were anticipating, we encourage them to seek out the personalised information and advice available through UCAS. Clearing and Adjustment are also available at other universities if students have changed their mind about their original choices.
Where possible, we will be holding places for those who successfully appeal their grades later in the summer.
We are offering students on a very small number of courses the option to defer, should they wish to start their studies a year later.
Medicine and Dentistry 
We are working closely with the General Medical Council, General Dental Council and the Department for Education on the challenge facing many medical and dentistry applicants across the UK this year. Details are still being finalised, and we expect to confirm places to those students who applied to Medical and Dentistry programmes at Bristol.
Good luck to all students receiving results.
Further information
More detail for applicants can be found on the results page of our website. Information about studying at Bristol in 2021/22 is also available. This includes how to prepare for university, what support is available for new students when they get here, and how your course will be taught.