View all news
Professor Geoffrey Grimmett FRS appointed Chair of the Heilbronn Institute for Mathematical Research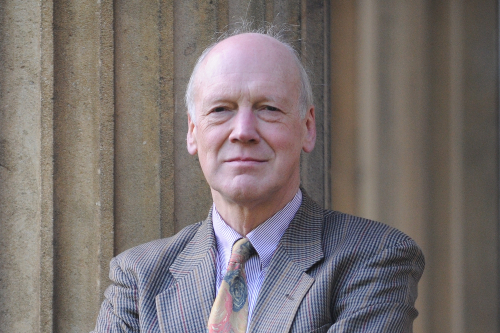 7 September 2020
The University of Bristol is pleased to welcome Professor Geoffrey Grimmett FRS as the new Chair of the Heilbronn Institute for Mathematical Research (HIMR).
The Heilbronn Institute is a national centre supporting research in the mathematical sciences across the UK. The University of Bristol has been HIMR's principal academic partner since it was founded in 2005 as a partnership with Government Communications Headquarters.
Professor Grimmett will be responsible for shaping HIMR's profile as an internationally leading research institute, making a significant contribution to strengthening the UK mathematics community. He will lead the institute's external research activities across the UK, which includes supporting a substantial number of postdoctoral research fellows, an expanding national training programme for PhD students and an extensive range of conferences, workshops and summer schools.
Professor Grimmett is an internationally renowned mathematician who is distinguished for his work in Probability Theory and Statistical Mechanics, and in particular for his groundbreaking contributions to the theory of percolation processes. He has written over 150 research papers and books on these topics. He was awarded the Rollo Davidson Prize in 1989 and he was elected a Fellow of the Royal Society in 2014.
Geoffrey joins us from the University of Cambridge, where he has been Professor of Mathematical Statistics for almost 30 years. In Cambridge, he has served as the Director of the Statistical Laboratory (1994-2000) and Head of the Department of Pure Mathematics and Mathematical Statistics (2002-07). He was the Master of Downing College, Cambridge from 2013-18.
Geoffrey's first permanent academic appointment was at the University of Bristol, which he joined in 1976 as Lecturer in Statistics, so it is particularly pleasing to be welcoming him back to the university.
Professor Grimmett said "It gives me enormous satisfaction to be back in
Bristol, and leading the external work of the Heilbronn Institute. It is a
privilege to be entrusted with the leadership of this unique national
organisation. I will continue the work of my predecessor, Jon Keating, in
supporting and developing excellence in mathematical science across the
United Kingdom."
Professor Judith Squires, Deputy Vice-Chancellor and Provost of the University of Bristol, said: "I look forward to welcoming Professor Geoffrey Grimmett to the University of Bristol as the new Chair of the Heilbronn Institute for Mathematical Research (HIMR). We are delighted with his appointment to this internationally renowned research institute. Professor Grimmett is ideally placed to further enhance the Heilbronn Institute's research activities and support the career development of its postdoctoral research fellows."