View all news
Study to identify transmission risk of COVID-19 aerosols during medical procedures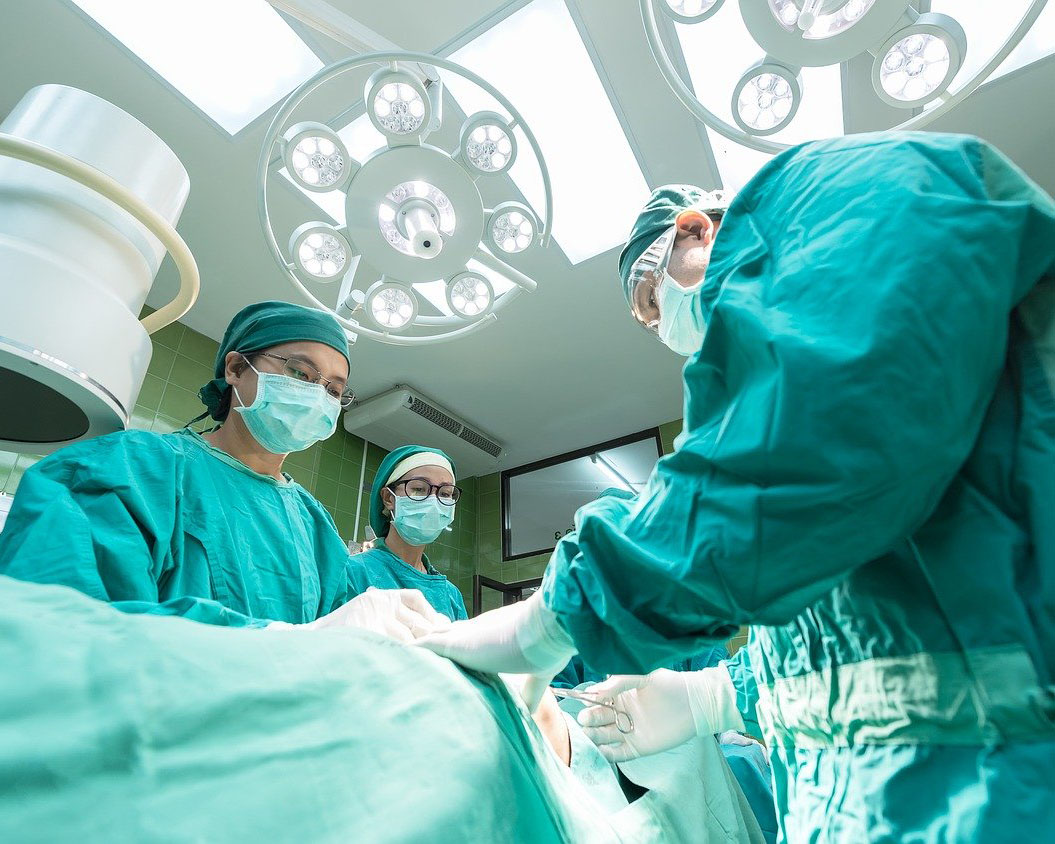 Press release issued: 11 September 2020
Many operations, due to the potential risk of COVID-19 aerosols being generated, have been delayed or are being performed with additional personal protective equipment (PPE), which has greatly reduced NHS services. A new National Institute for Health Research (NIHR) and UK Research and Innovation (UKRI)-funded study will identify which medical procedures are truly aerosol generating and whether the virus remains viable in the aerosol produced. The findings will be crucial in providing guidance about the safe reopening of essential NHS services.
The AERosolisation And Transmission Of SARS-CoV-2 in Healthcare Settings (AERATOR) study, led by North Bristol NHS Trust (NBT) together with the University of Bristol and University Hospitals Bristol and Weston NHS Foundation Trust (UHBW), aims to rapidly study the amount and type of aerosol generated when medical procedures are performed, and how infectious this aerosol is.
Aerosol generation occurs when tiny droplets of liquid are suspended in the air. Aerosols can be generated during many medical procedures. Some procedures might produce more aerosols than others, and droplets of different sizes, but this is largely unknown at the moment. However, aerosols can carry viruses, like coronavirus, which risks further infections if inhaled by healthcare staff or other patients.
Many medical and surgical guideline groups have made decisions that certain procedures are aerosol generating, based on limited or no evidence. As a result, many procedure lists have been cancelled or are being performed with authorised delays between procedures and full PPE for staff. These delays can add more than 30 minutes to routine procedures such as cataract surgery, pulmonary function tests, and joint replacement surgery reducing capacity at a time when the NHS is facing a huge backlog that will have an impact on patients.
The AERATOR study will be carried out using specialist equipment in operating theatres and wards to measure real-life aerosol generation in five clinical settings: dental, orthopaedic, respiratory, critical care and ophthalmology. By using specialist equipment, only available at the University of Bristol, the research team will also investigate how long coronavirus survives while airborne and how environmental conditions impact on the infectivity of the virus.
The research will also advise guidelines on the appropriate level of PPE for staff, as well as the length of time aerosol is present for and how it spreads in a real-world clinical setting.
Nick Maskell, Professor of Respiratory Medicine at NBT and Bristol Medical School: Translational Health Sciences (THS), and principal investigator for the project, said: "A systematic improvement of the evidence would then allow procedures that are truly low risk to go ahead without the need for patient testing, air-cycling protocols or extensive PPE. Our study will ensure that higher risk procedures are performed efficiently in the appropriate clinical settings and without risk to staff or patients.
"Given how often these routine procedures are performed across the NHS, even a small improvement in efficiency will have a vast impact on clinical services, waiting times and costs."
Jonathan Reid, Director of Bristol Aerosol Research Centre and Professor of Physical Chemistry in the School of Chemistry at the University of Bristol, and co-investigator on the project, added: "We hope our research will show how best to organise operating theatres, medical procedures, out-patient clinics, wards and use of PPE, in order to protect patients and staff while maximising the ability of the NHS to resume life-saving work."
The research findings will help inform hospital trusts, policy makers and Public Health England about the safe reopening of essential NHS services.
The project 'AERosolisation And Transmission Of SARS-CoV-2 in Healthcare Settings (AERATOR)' is funded by a grant award of £433,000 from the National Institute for Health Research (NIHR) and UK Research and Innovation (UKRI) COVID-19 rapid response initiative. The 12-month study will run until August 2021.
Further information
About the Bristol UNCOVER group
In response to the COVID-19 crisis, researchers at the University of Bristol formed the Bristol COVID Emergency Research (UNCOVER) Group to pool resources, capacities, and research efforts to combat this infection.
Bristol UNCOVER includes clinicians, immunologists, virologists, synthetic biologists, aerosol scientists, epidemiologists and mathematical modellers and has links to behavioural and social scientists, ethicists and lawyers and is supported by a large number of junior academic and administrative colleagues.
Follow Bristol UNCOVER on Twitter at: https://twitter.com/BristolUncover