View all news
November lockdown: An update from the Vice-Chancellor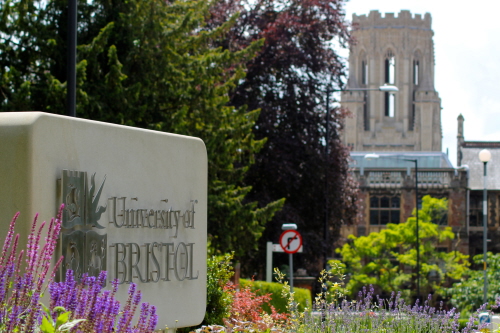 Press release issued: 3 November 2020
The Prime Minister announced on Saturday that schools and universities should remain open during the forthcoming national lockdown.
The Government has advised that local risk assessments managed by Public Health England (PHE) should continue to inform universities' decision-making on the balance of online and in-person teaching.
The Universities Minister has also confirmed that the Government does not expect to see a transition to full online learning, having seen no evidence of increased transmission within COVID-secure teaching and learning environments. Libraries and learning spaces should remain open with COVID-secure measures in place and students should remain in their university accommodation and not return home.
Given that our number of active cases is falling overall and PHE has not found any evidence of student-to-staff transmission in our teaching and learning spaces, the local PHE guidance is that all relevant mitigations are in place and no further changes are required at this point.
We will, therefore, maintain our blended learning approach. We will also continue to deliver ongoing research activity on campus where it cannot be undertaken remotely. Students should continue to attend classes and colleagues should continue to work as planned.
Research facilities and offices will remain open for those who need to come to campus to perform their work, although staff should continue to work from home if they are able to do so.
The proposed lockdown rules will require us to close some facilities, including much of our exercise and health provision from Thursday.
It is important that students remain at the University at this time in order to reduce the risk of spreading the infection to communities around the country or internationally. The Government guidance, issued on 31 October, confirms that students who live at university must not move back and forward between their permanent home and student home during term time, only returning home at the end of term for Christmas.
We offered blended learning to our students based on a combination of factors including student feedback, public health and government guidance, the recognition that our students had their in- person teaching curtailed last year and that a blended learning approach supports their health and well-being - in many cases, students suffer motivational issues when solely online. A recent survey revealed that 60 percent of students want more in-person education.
I know that some colleagues are anxious about the risks associated with in-person teaching. The bulk of scientific evidence on COVID spread indicates that the risk of transmission is very low when social distancing is followed and mitigations such as hygiene measures and face coverings are in place. For those who are concerned about their safety, we would encourage colleagues to use the individual risk assessment process we have in place, which takes both clinical and non-clinical factors into account.
I am also aware of the operational difficulties over the past weeks providing both online and in-person teaching simultaneously when a large percentage of students were self-isolating. We expect that this situation should improve quickly as students return to campus. The hard work, patience and perseverance of our staff in dealing with this is much appreciated. I am pleased to report that the number of cases in halls of residence has now dropped significantly in line with the experience in other UK universities whose term started earlier than us. The number of self-isolating students has notably reduced over the last week.
We continue to monitor the local position in collaboration with PHE and Bristol City Council on a weekly basis and I can assure you that we will keep this decision under review. We are open to moving more education online where and when appropriate and Deans will be able to consider transferring elements of a programme or unit online including where there are good educational or safety reasons to do so. However, to move any programme or unit wholly online without good evidence could have significant consequences for our staff, students and the wider community, bearing in mind the clear public health risk and guidance relating to students not travelling home.
I recognise that this is a difficult time for our whole community and that many staff and students will be concerned about this new lockdown and its impact on family and friends. The health and wellbeing of everyone in our community is very important to us and we have a range of support and wellbeing services available.
Professor Hugh Brady
Vice-Chancellor and President
University of Bristol