View all news
COVID-19 update: Academic Year 2020/21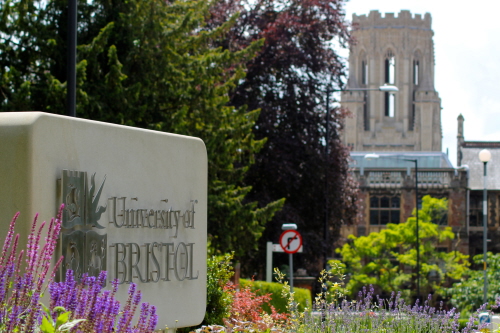 Press release issued: 28 May 2020
The University of Bristol intends to open to students at all levels for the 2020/21 academic year and we look forward to welcoming both our new students and our returning students from the start of the autumn term. 
We are committed to continuing to deliver high quality education to all our students and to delivering a research-rich, world-class, interactive education, while ensuring that we respond effectively to the challenges posed by the COVID-19 pandemic.
Staff from across our community have been working incredibly hard on plans that enable us to be flexible, respond to changing public health guidance and, most importantly, protect the wellbeing of our students and staff.
We are developing a strong, research-rich blended learning curriculum that will combine face-to-face small group teaching and mentoring, for which we are so well known, with new innovative and engaging online teaching and learning.
This means there will be a blend of high quality on campus and online education in 2020/21.
The University of Bristol's autumn term will now start on 5 October for all students. Postgraduate taught students attending campus will not be required to arrive until 19 October. This will enable our on-campus preparations to be as secure as possible. For those students travelling from overseas, this will also permit time for any quarantine period to be completed before the start of teaching.
All students, both new and returning, will benefit from a period of support and induction – to help them get used to our new blended approach to teaching and learning.
University teaching involves a range of different interactions, including one-to-ones, tutorials, seminars, practical laboratory sessions, and lectures. This will continue to take place next year via small group and laboratory teaching. Similarly, research degrees will continue to be based on close personal supervision by renowned researchers.
To keep our community of students and staff safe in the context of Covid-19, traditional large-scale lectures will need to be delivered online. Spending 50 minutes in large lecture theatres with between 100 and 400 students is simply not safe during a global pandemic, and we will not be scheduling teaching events which do not meet current safety protocols.
We are building in flexibility and resilience to this curriculum so we can increase the face-to-face components during the year should the pandemic resolve faster than expected, or alternatively increase the online components should subsequent waves occur leading to further restrictions. We will constantly review this approach in line with the evolving public health situation and government advice.
At all times students will have access to high-quality academic and pastoral support to ensure they can flourish during their time with us.
For those students who planned to study or work aboard as part of their degree programme, we continue to aim to get them abroad when we can over the coming year. We expect to remain open to exchange students from our partners wherever we can be, including online provision where students cannot be present in person.
To reassure and protect everyone's health, social distancing measures that enable appropriate learning and research will be in place across our campuses, including teaching and study spaces, halls of residence, laboratories, cafes, meeting rooms, sports facilities, libraries, support services and outdoor spaces. This will feature dedicated entrances, one-way systems and distance markers that have become a familiar feature in other areas of life.
We are fully committed to delivering an outstanding academic experience to our students. Welcome Week activity is being developed in partnership with colleagues in our Students' Union (SU) and will ensure new students will still get an exciting introduction to live in Bristol. 
We are also working closely with SU colleagues to focus on maintaining and strengthening our bonds as a community, even if we are not able to be physically together as in more normal times.   
If you are a prospective student you can find out more at our coronavirus information page or by contacting our Enquiries Team.
If you are a current student, please visit the student coronavirus advice page for further information. 
Professor Hugh Brady
Vice-Chancellor and President