View all news
Update on the University of Bristol's response to the Coronavirus (COVID-19) outbreak - 19 March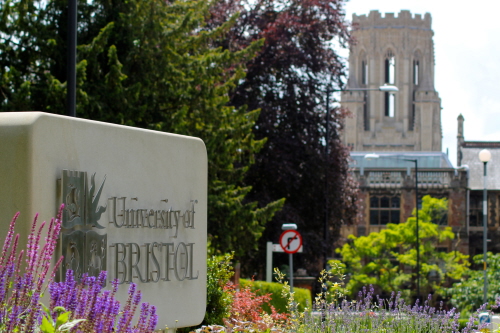 19 March 2020
In the midst of the COVID-19 outbreak, the health and wellbeing of our students and colleagues is our top priority.
COVID-19 represents a very real threat to the health of our students and staff, families and friends, and the citizens of our city. It also represents a threat to our academic activities, campus operations and institutional reputation.
For many weeks, we have been working intensively with colleagues across the University, and with Public Health England (PHE), the NHS and other city partners, to plan for all scenarios, help prevent the spread of the virus, support affected staff and students, and limit the impact of the outbreak on our academic activities and operations.
Following the UK Government's announcement to move from the 'containment' to the 'delay' phase of their strategy, we implemented a number of measures to safeguard our whole community, slow the potential spread of the Coronavirus, and protect our academic mission. These measures reflect what we believe are the right things to do for our community.
These measures below continue to be reviewed and several additional actions have been taken today [Thursday 19 March], in light of the evolving situation and latest Government advice.
Teaching Term plans
The University has brought forward the end of teaching for this current term to Wednesday 18 March rather than the original date of Friday 27 March. This means no face-to-face lectures, tutorials and seminars will be taking place after 18 March.
Teaching and research materials that students normally access online will continue to be available.
Arrangements for students on placements and clinical programmes will be confirmed by individual schools.
From the start of the next term, Monday 20 April, we will be teaching online.
Summer assessment will be online. If we can't assess students online, we will make alternative arrangements.
Dates for the new term, including revision weeks, have been adjusted – you can see these on our key academic dates page.
Regardless of where our students are in the world, we will endeavour to support them so that they will be able to continue their studies, assessment or supervision online.
We have now given all students access to Skype for Business Online.
If you are unable to access online teaching, learning opportunities or assessments, please let your School office know.
If you need advice on academic concerns, please contact your School office.
The University is committed to upholding its academic standards, ensuring our students can complete their academic programme and graduate or progress this academic year.

University campus
We are keeping the Arts and Social Sciences Library (ASSL) open as a study centre for students while closing all other libraries by the end of this week. We are introducing appropriate safety measures and social distancing protocols for the ASSL, and a book retrieval service will be implemented.
Our library services are primarily online and we are stepping up support for digital services.
We have closed all University-run sports facilities for the foreseeable future. All members will have their membership automatically frozen from 18 March.
The University's wellbeing support for both our students and our staff will remain available throughout the extended Easter vacation.
Activities that would normally continue out-of-term such as research and supervision will continue on an individual basis, enabled where appropriate through digital support.
University-owned and managed accommodation will remain open – those who can't travel home or who wish to remain over the Easter vacation will be able to stay on in their residence.
If students are staying in halls or in off-campus accommodation in Bristol, please tell us via this online form so that we can provide advice and information.
We are asking staff to give support particularly to students working on their dissertations and final-year projects and to prepare online and digital teaching for use after the vacation.
Our research will continue and must be supported; and our administrative, student recruitment and other Professional Services activities will continue.
We are encouraging and supporting staff to work from home where possible, and especially where staff members may be especially vulnerable to COVID-19.
Fieldtrips and events
The University is cancelling undergraduate and postgraduate fieldtrips, both overseas and in the UK, until the end of the academic year.
Undergraduate visit days for 2020 and the postgraduate open afternoon on 8 April have been cancelled. A decision about whether the planned University Open Days in June and September can go ahead will be made imminently.
Professor Hugh Brady, Vice-Chancellor and President of the University of Bristol, said: "COVID-19 represents a very real threat to the health of our students and staff, families and friends, and the citizens of our city. It represents a threat to our academic activities, campus operations, and institutional reputation.
"It is critical that we take a consistent institutional approach and I believe that the package of measures we are implementing is a balanced and proportionate response that is in the best interests of our students, staff and institution. We will continue to review these and update them as this unprecedented situation evolves.
"At the University of Bristol, we are proud to have friends, colleagues, collaborators and alumni all over the world. During these challenging times, it is important that we all pull together. As so many of us work remotely or find ourselves in isolation, let's make the effort to reach out to each other, to offer support where we can and stay connected.
"This is indeed a very worrying time for us all - professionally and personally - but I am confident that we can harness our collective ingenuity, resolve and passion for our institution to navigate the choppy waters ahead."