View all news
University appoints new Pro Vice-Chancellor for Research and Enterprise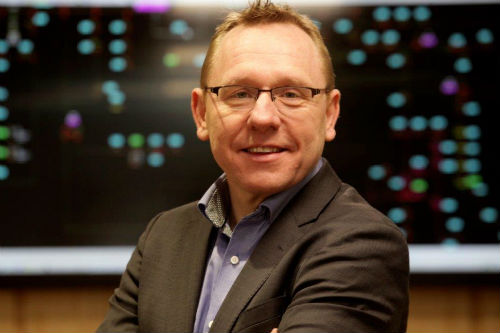 Press release issued: 25 June 2020
The University of Bristol is pleased to announce the appointment of Professor Philip Taylor to the post of Pro Vice-Chancellor for Research and Enterprise.
Professor Taylor will be responsible for shaping Bristol's research and enterprise activity, ensuring it meets the University's strategic ambition to be a world-leading research-intensive university making a positive contribution to the key global challenges facing society.
He will also be responsible for engaging with a wide range of organisations - from funders to corporates and charities - regionally, nationally and internationally, and enhancing an already high-performing research environment at Bristol.
Professor Taylor, who takes up the role from 1 July 2020, is an internationally leading researcher and industrial expert in energy systems, who has worked in industry and academia for over 25 years.
He joined Newcastle University in 2013 as Dean and Director of the multidisciplinary Institute for Sustainability. He also led the University's involvement in Newcastle Helix, a city centre quarter which brings together hundreds of researchers, businesses, and progressive homeowners living and working side-by-side and housing four national research centres.
He is currently the Head of the School of Engineering and Director of the £20m EPSRC National Centre for Energy Systems Integration (CESI) and Siemens Professor of Energy Systems at Newcastle University. He is also the Leader of the £10m EPSRC Supergen Energy Networks Hub, which brings together industrial and academic partners (including five UK universities) with other energy network stakeholders to gain a deeper understanding of the interactions and interdependencies of energy networks, and researches the challenges of technology, policy, data, markets and risk for energy networks.
Professor Taylor's work in industry includes time at GEC Alstom, EPS (UK), Teradyne and Senergy Econnect, where among many achievements he developed diagnostic software for the automotive and aerospace sectors and designed the grid connection for the UK's first commercial offshore wind farm.
In addition to being a Visiting Professor at Nanyang Technological University in Singapore, Professor Taylor is also a non-executive director of Northern Powergrid, an electrical distribution company, which provides power to eight million customers in the North East and Yorkshire.
Professor Taylor said "I am thrilled to be joining the University of Bristol as PVC for Research and Enterprise. The University's response to COVID-19 in recent weeks has demonstrated its civic credentials and world-class multi-disciplinary research capabilities in everything from laboratory research, population-based studies, modelling and epidemiology, to clinical trials, surveys and social science research.
"I'll begin in the role by reviewing the established and emerging research excellence at the University. I'll then work alongside colleagues to develop strategies to further enhance these strengths and explore how they can be translated into positive societal impact regionally, nationally and internationally in collaboration with industry, commerce, governments and civil society."
Professor Hugh Brady, Vice-Chancellor and President, said "I look forward to welcoming Philip to Bristol. He will be a wonderful addition to our leadership team as we seek to strengthen our reputation as one of the world's most successful global civic universities."
Professor Judith Squires, Deputy Vice-Chancellor and Provost of the University of Bristol, said: "I am delighted with Philip's appointment to this crucially important leadership role at Bristol. Philip's experience of leading multidisciplinary research projects and fostering strong regional enterprise developments makes him ideally placed to further enhance the University of Bristol's research and enterprise culture and impact. I look forward to working closely with him over the years ahead."