View all news
Student teams up with friends to launch lockdown travel guide for UK tourists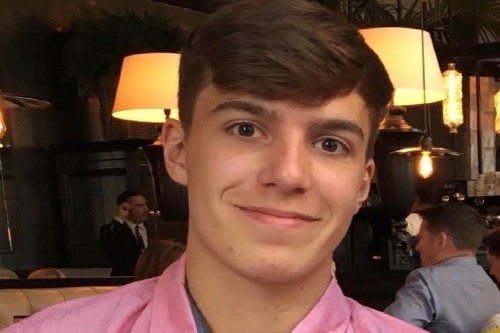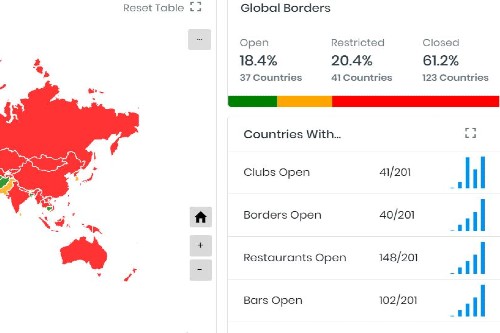 Press release issued: 9 July 2020
A University of Bristol student has created a website which tracks the latest travel restrictions and guidelines as the UK begins to ease lockdown restrictions.
Tom Marland, a third year Politics & International Relations student, created lockdownindex.com with five friends during the lockdown, after they tried to find somewhere to go on holiday and discovered that information online about travel during the pandemic was unclear and fragmented.
The website tracks the latest lockdown information of over 200 countries and features an interactive world map which tells users which countries have their borders, airports, bars, restaurants, and nightclubs open, as well as the rules they have around quarantining and testing. The site also has a unique star-rating system which tells users how open a country is.
The group of six spent three weeks researching and gathered data by taking on 30-40 countries each, using government, foreign office and embassy websites and the latest stories in national newspapers across the world.
In its first week it had around 14,000 visitors and a further 18,000 visitors since the UK government announced on 6 July that UK holidaymakers can travel to 74 countries without quarantining when they return.
Tom, from Manchester, said: "When we realised that there was no central place online with all the information on the latest travel guidance, we thought 'why not do it ourselves?'.
"We also knew that while the government allows holidaymakers to return home without quarantining, lots of destinations have measures in place on arrival for UK tourists."
Tom and his friends – Harry Margolis (University of Birmingham), Mason Edmonds (University of Leeds), Thomas Dooley (University of York), Ben Shepherd (Nottingham Trent University), and Jake Blumenow (Aston University) – continue to update the website every day, and also have a section on the site where people can suggest inaccuracies and give updates for specific countries.
Tom, who is hoping to study abroad in Copenhagen in September, added: "It's been a really rewarding experience. On top of developing the website and learning about advertising, we've learnt all about setting up your own business. We're hoping we can take it to the next level and create a US and EU version, and we've been given some funding to make that expansion which is really exciting.
"Lockdown has been a difficult time for so many of us, so it's brilliant that we've been able to create something that helps people navigate the constantly changing rules and restrictions."