View all news
University of Bristol Professor leads global charge to protect the incarcerated during COVID-19 pandemic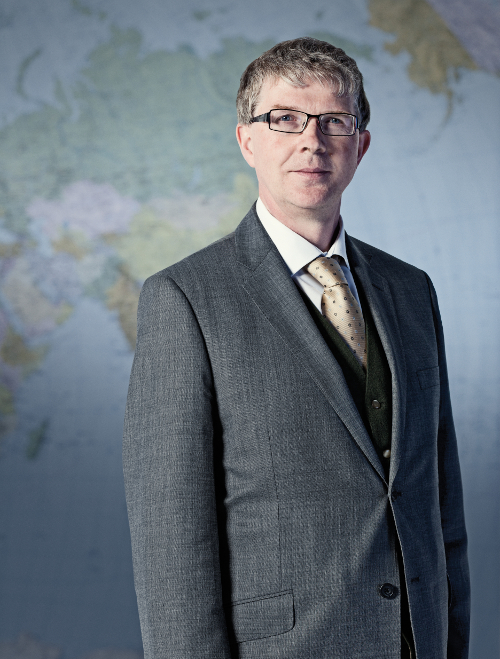 Press release issued: 2 April 2020
A University of Bristol Professor is calling on authorities across the world to take emergency steps to safeguard the health of people deprived of liberty during the COVID-19 (coronavirus) crisis.
In his role as Chair of the United Nations Subcommittee on Prevention of Torture (SPT), Sir Malcolm Evans, Professor of Public International Law at the University of Bristol, has set out detailed advice and measures which governments and independent monitoring bodies should take to reduce health risks posed by coronavirus in the prisons, immigration detention facilities, closed refugee camps, and psychiatric hospitals for which they are responsible.
"This is a call to immediate action for the authorities which control and oversee all places of deprivation of liberty. These places are facing increasingly acute problems, demanding urgent intervention," Sir Malcolm said.
"In far too many countries, the response so far has been plainly inadequate or even damaging. Governments must recognise the risks posed by such settings, many of which are severely overcrowded and insanitary, and implement vital changes to prevent the spread of infection, provide access to appropriate health care, and maintain contact with loved ones and the outside world."
The guidance, issued by the SPT, includes considering reducing prison populations by implementing schemes of early, provisional or temporary release of low-risk offenders, reviewing all cases of pre-trial detention, extending the use of bail for all but the most serious cases, as well as reviewing and reducing the use of immigration detention and closed refugee camps.
"This is an extraordinary situation, which necessitates an exceptional emergency response. These groups of people are often overlooked because they are invisible to society and may not elicit public sympathy. Now is not the time for moral judgement – it is a matter of life and death, and many are experiencing untold suffering or even dying as a consequence," said Sir Malcolm.
The advice emphasises that all detainees, people in quarantine and closed medical settings, their families, and all staff, including health care personnel, should receive reliable, accurate, and up-to-date information about all adopted measures and the reasons for them.
"Clear communication is imperative. Some authorities have introduced new restrictions without any explanation. This has been perceived as an additional punishment and led to riots causing more fatalities in the facility than the coronavirus itself," he added.
"In some countries, if families are unable to visit, prisoners will not be fed. The need to prevent the spread of infection should not interpreted as a licence to keep people locked up in cells for 24 hours a day. Basic human rights are being neglected, if not abandoned altogether."
The advice appeals to independent national monitoring bodies, officially known as National Preventive Mechanisms (NPM), to continue to exercise their preventive mandate during the pandemic. This means exercising their mandate to visits to places of detention when possible, while observing social distancing and upholding the guiding "do no harm" principle.
"Even if full access is temporarily restricted, these bodies must keep up their preventive work and find new ways to exercise oversight, rather than leaving these places to their own devices," Sir Malcolm said.
"The working world has adapted by harnessing new technology and digital platforms. Places of deprivation of liberty must not be left behind in the dark ages."
Further information
United Nations Subcommittee on Prevention of Torture (SPT)
The SPT's work includes visiting places of deprivation of liberty around the world, interviewing confidentially detainees and staff, finding out how all persons deprived of liberty are treated and working confidentially with those governments and national preventive mechanisms to try to ensure they are not ill-treated and that their conditions of detention are improved.
Sir Malcolm Evans KCMG OBE is also a member of the UK Foreign Secretary's Human Rights Advisory Group. He was awarded a knighthood in 2015 for his services to torture prevention and religious freedom.