View all news
Prof Simon Tormey appointed new Dean of the Faculty of Social Sciences and Law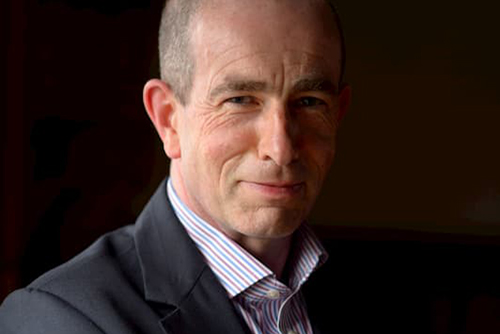 2 September 2019
Professor Simon Tormey has been appointed as the new Dean of the Faculty of Social Sciences and Law at the University of Bristol and takes up the role today [2 September].
Professor Tormey was Professor of Politics at the University of Sydney, having been Head of the School of Social and Political Sciences there between 2009 and 2018.
Prior to that he was Head of the School of Politics and International Relations at the University of Nottingham, from 2007 to 2009.
He is a political theorist whose current research focuses on three areas: the crisis of representative democracy; connective politics and governance; and digitisation, new media logics and the political.
Professor Tormey said: "I'm absolutely delighted to be joining Bristol as Dean of the Faculty of Social Sciences and Law. This is one of the largest and strongest faculties of its kind in the world, and it's a huge honour and privilege to lead it.
"I know there will be lots of challenges ahead, but I'm impressed by the plans to maintain and build on Bristol's already strong position, and I very much look forward to playing my role in its continued success."
Professor Tormey studied at the University of Wales Swansea and Nottingham Law School, then spent his early career at the University of Leicester. He joined the University of Nottingham in 1990 as a Lecturer in Politics, becoming Professor of Politics and Critical Theory in 2005. The following year he founded the Centre for the Study of Social and Global Justice.
Professor Judith Squires, Deputy Vice-Chancellor and Provost of the University of Bristol, said: "I am delighted with Professor Simon Tormey's appointment. Professor Tormey is an internationally respected political theorist with significant leadership experience in both the UK and Australia.
"I look forward to working closely with him to support the continued development of the Faculty over the years ahead."