View all news
University of Bristol appoints new black history professor to explore its relationship with the slave trade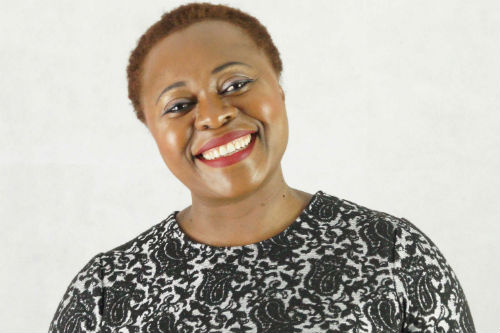 Press release issued: 30 October 2019
The University of Bristol has appointed its first Professor of the History of Slavery.
Professor Olivette Otele, the UK's first female black history professor, will take up her new role from January 1 2020 and will be based at the University's Department of History and Centre for Black Humanities.
In her new role, Professor Otele will work with staff, students and communities in the city of Bristol to help the University better understand its past and use that knowledge to shape its future.
Her research examines the various legacies of colonial pasts, understanding trauma, recovery and social cohesion, but also amnesia and reluctance to address various aspects of colonial legacies. She has been working on these complex and sensitive questions for nearly two decades
One of her first tasks in her role as Professor of the History of Slavery will be to undertake a two-year research project on the University of Bristol's and the wider city's involvement in the transatlantic slave trade.
Professor Otele said: "I am very much looking forward to starting work at the University of Bristol in the New Year.
"I hope to bring together Bristolians from all communities, and scholars, artists and educators who are willing to contribute to a stronger and fairer society.
"I want students to see me as a facilitator of a dialogue that needs to take place and that is about the role of the University of Bristol in the transatlantic slave trade.
"I want to produce a rigorous and an extensive piece of research that will be relevant to the University, to the city and that will be a landmark in the way Britain examines, acknowledges and teaches the history of enslavement."
Professor Judith Squires, Provost and Deputy Vice-Chancellor at the University of Bristol, added: "We are proud to be appointing someone of Professor Otele's experience and standing to lead on this important issue for us.
"As an institution founded in 1909, we are not a direct beneficiary of the slave trade, but we fully acknowledge that we financially benefited indirectly via philanthropic support from families who had made money from businesses involved in the transatlantic slave trade.
"This new role provides us with a unique and important opportunity to interrogate our history, working with staff, students and local communities to explore the University's historical links to slavery and to debate how we should best respond to our past in order to shape our future as an inclusive University community."
The role complements ongoing work where the University is actively working with BME communities across the city to strengthen relationships and develop new partnerships to ensure that communities and community organisations are well informed of the various opportunities the University offers.
The University is committed to supporting and empowering its BME students. Our BME Success Programme seeks to ensure our teaching and learning are more inclusive, promote social equality and wellbeing, and empower students to organise and participate in community groups.
Professor Otele holds a PhD in History from Universite La Sorbonne, France. Her research centres around transnational history and in particular the link between history, collective memory and geopolitics in relation to British and French colonial pasts. She currently works at Bath Spa University.
Her doctoral area of specialisation was European colonial and post-colonial History. It included examining questions related to the transatlantic slave trade, slave societies, identities and post-colonial societies in the Atlantic world. Her BA and MA trainings were grounded in British and American Literature and History.
She charts and analyses the ways in which Britain and France have been addressing questions of citizenship, race and identity through the politics of remembrance. She also enquires into the value of public gestures, the meaning of public history and the impact of cultural memory.