View all news
Multi-million pound computer lab re-boot launches academic year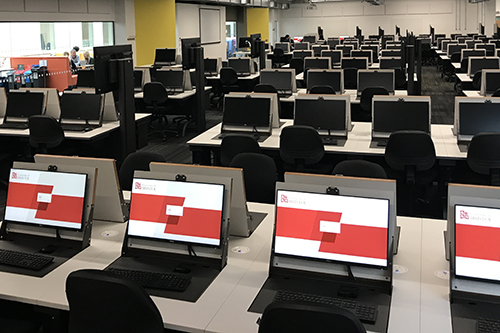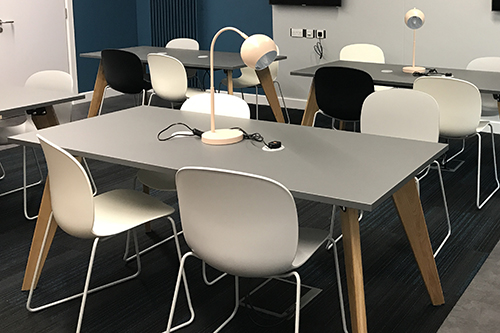 Press release issued: 3 October 2019
The Faculty of Engineering has just completed a major installation of two state-of-the-art computer laboratories in time for the start of this academic year.
Extensive renovation and re-modelling of spaces within the University's Merchant Venturers Building has enabled the creation of a new 200-seat collaborative computer teaching lab and a 76-seat collaborative computer lab.
Flexibility, accessibility and usability are the core principles behind the design. Both labs feature electronically-adjustable-height desks and lecture podiums, and a triple-loop hearing loop.
The spaces are designed to work as teaching, study and group project spaces. Each desk cluster features a large TV screen to ensure close visibility of material during lectures. Clusters of desks encourage collaboration and enable groups to seamlessly switch from instruction to group activity.
The project represents a £2.7m Investment by the University in the Faculty of Engineering and its students and is a massive boost to the University's teaching and learning facilities.