View all news
University of Bristol joins international network to drive civic innovation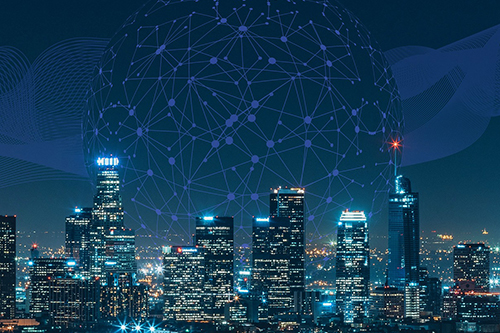 3 October 2019
The University of Bristol and the City of Bristol are among the first international members of the Metrolab network, a collaboration of more than 45 cities and 61 universities focused on civic innovation.
The University and the City of Bristol have a strong track record in collaborating on civic smart technology projects, including world-first initiatives in smart tourism, civic safety and autonomous transport.
The University of Bristol's strategy is aligned with the vision of the Metrolab network, with its aim to transform the way new technology is created, to benefit society at large. This is reflected in plans for the University's new £300M Temple Quarter Enterprise Campus in the heart of the City of Bristol's buzzing new Enterprise Zone.
Dr Erik Lithander, University's Pro-Vice Chancellor & Vice-President for Global Engagement, said:
"The University of Bristol and Bristol City Council have a proven track record in pioneering digital innovation in the city, most recently through our 5GUK Test Network and smart tourism initiatives. It is our belief that partnerships such as Metrolab are critical in driving civic innovation and creating the cities of tomorrow, the cities we all want to live in."
Ges Rosenberg, Research Fellow at the University of Bristol who led Bristol's MetroLab application, said:
"The MetroLab Network provides an opportunity to collaborate and convene with universities and local governments in the USA and internationally. We look forward to learning from other cities on the same digitalisation journey, as well as share the know-how and Smart City solutions we've developed in Bristol."
Cllr Craig Cheney, deputy mayor and Cabinet member for Finance, Governance and Performance, said:
"Connecting Bristol can help us achieve our vision, by building up the city's digital foundations, by working alongside our One City Plan, and working in collaboration with partners to drive innovation that puts people first. We already understand that digital technology can help to pre-empt and tackle the complex local and global challenges the city faces. Our next goal is to put in place a robust, ethical, inclusive, transparent and responsible approach to innovation that puts people at its heart."
Last month, September 2019, Bristol City Council launched its first Smart City Strategy. This will develop a responsible innovation approach to the city's challenges and bring together existing smart city functions such as the Bristol Operations Centre, Bristol is Open, City Innovation Team and Connected Cities Programme.