View all news
Isabel (Liz) Luker, 1954-2019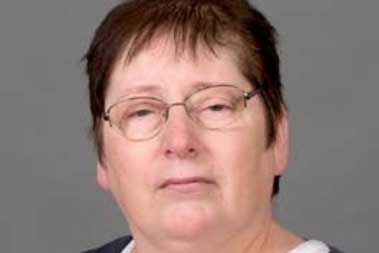 30 October 2019
Liz Luker, former Laboratory Assistant at the Bristol Heart Institute on level 7 of the Bristol Royal Infirmary, has passed away at the age of 65. Her friend and colleague Professor Sarah George offers this remembrance, bringing together the many expressions of sadness and love from the research teams Liz worked with.
Liz started work as a Laboratory Assistant at the Bristol Heart Institute, based on level 7 at the Bristol Royal Infirmary, in March 1995. She quickly became an integral part of the team and continued working with us for almost 25 years, retiring in January of this year.
Liz always took a great pride in her work while at the same time injecting a touch of happiness. She worked quietly and diligently alongside the research groups, keeping the washing-up room so clean and well-organised and always doing her job to perfection. She had a great sense of humour and loved to laugh and joke with everyone.
Liz was always willing to help everyone in any way she could. A caring lady, she put others first even though she was dealing with multiple health problems and working long hours in multiple jobs. She was always ready to offer a warm smile, even when she perhaps didn't feel so well herself. No matter how she was feeling, Liz always asked after the welfare of her colleagues and their family members - particularly when she knew that someone was ill or experiencing a difficult time.
We feel very privileged to have worked and been friends with such an inspirational lady. We will all miss Liz's company, her conversation and her compassion, as well as her excellent contribution to the running of the laboratories.
A funeral service will take place for Liz at 11:15 am on Friday 8 November at Bristol South Crematorium.