View all news
University schools win Athena SWAN Awards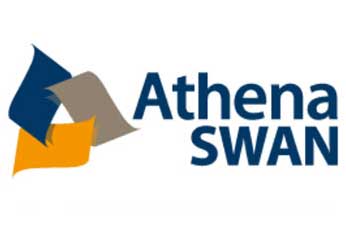 11 October 2019
The University's School of Geographical Sciences and School of Physics have successfully retained their Athena SWAN Awards.
The Athena SWAN Charter was established in 2005 to encourage and recognise commitment to advancing the careers of women in science, technology, engineering, maths and medicine (STEMM) employment in higher education and research.
In 2015, it was expanded to recognise work undertaken in arts, humanities, social sciences, business, and law, and in professional and support roles, as well as for trans staff and students. The charter now recognises work undertaken to address gender equality more broadly, and not just barriers to progression that affect women.
These awards maintain the University's current total of 15, including its institutional Bronze Award.
Professor Tony Payne, Head of School of Geographical Sciences, said: "I am delighted to receive this Athena SWAN Bronze Award on behalf of the school and would like to thank the members of our self-evaluation team for all of their hard work. The Action Plan submitted to Athena SWAN is designed to make considerations of equity and diversity part of the daily business of our school, and I look forward to working with our Equality, Diversity and Inclusivity Committee on concrete steps to make this a reality."
Professor Jonas Rademacker, EDI Lead in the School of Physics, said: "This award recognises the School's commitment to equality, diversity and inclusion. The way we went through the substantial effort of the Athena SWAN application reflects the way we wish to embed EDI in the School: it was a true team effort carried by contributions and input from all staff groups and students. We believe that improving equality, diversity and inclusion improves the working environment for all. The award is, above all, an obligation to turn our commitment to make progress into tangible and consequential actions."