View all news
New study to help uncover childhood risks for self-harm or eating disorders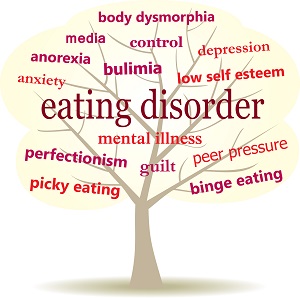 Press release issued: 21 May 2019
A new study led by the University of Bristol will help uncover risk factors and links between self-harm and eating disorders.
New funding from the Medical Research Council (MRC) now allows for complex modelling and analysis of Bristol's Children of the 90s questionnaires and clinic data, to further our understanding of factors leading to self harm and eating disorders in children and teenagers.
There is a big overlap between self-harm and eating disorders that has not been examined closely to date. We know that as many as one in six teenagers have self-harmed, and that half of teens who have an eating disorder also self-harm. We also know that both self-harm and eating disorders (which affect one in twenty adolescent girls), are linked to an early death.
The research aims to uncover whether possible risk factors, such as difficulty in managing emotions, are the same for both eating disorders and self-harm, and if there are links with difficulties in understanding social situations, reading facial expressions or being bullied.
Clinical Lecturer in Child and Adolescent Psychiatry at the University of Bristol & 2gether NHS Foundation Trust Dr Helen Bould said:
"There is a growing appreciation that we need to understand more about how and why young people develop mental illness. Eventually, I hope that our findings will contribute to better prevention and treatment strategies to speed up recovery and reduce suffering for young people and their families.
"Thanks to the Children of the 90s study we're able to examine risk factors for self-harm and eating disorders all the way through childhood, into teenage years and beyond, including looking at data from pregnancy and their parents to have the fullest possible picture."
The £250,000 study is anticipated to start in the autumn and will run for two years.
Dr Ivan Pavlov, Programme Manager for Multimorbidity at the MRC, said: "This is an example how longitudinal population cohorts - in this case the birth cohort, Children of the 90s - could help scientists to trace down and determine the very factors that contribute to the development of a range of health-related problems. We are hopeful this research will shed light on the underlying mechanisms and will help to design efficient early intervention strategies."
UK charity Beat offers help and advice on eating disorders and their helpline can be contacted on 0808 801 0677.
Further information
The grant has been awarded for Emotional dysregulation, self-harm and eating disorders: a mechanistic investigation to Helen Bould, Paul Moran, David Gunnell, Jon Heron, Becky Mars, Anne Stewart, Marcus Munafo, Ian Penton-Voak, Andy Skinner and Lucy Biddle.