View all news
Bristol refreshes International Foundation Programme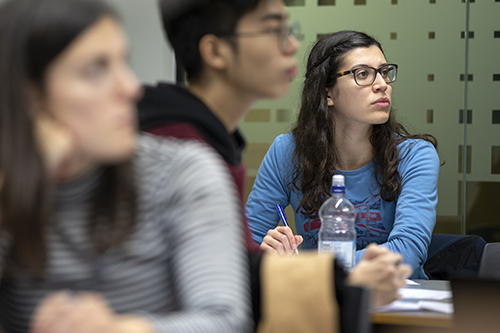 30 May 2019
The University of Bristol has refreshed its International Foundation Programme (IFP), placing students at the centre and smoothing the way for those with the talent and ambition to progress to undergraduate study.
"Globally there is huge demand for places at top UK Universities. Here at Bristol we pride ourselves on attracting the best and brightest students from around the world. By refreshing our IFP, we can nurture those students and offer them the best quality preparation for an undergraduate degree here at Bristol," said the University of Bristol's Director (International), Caroline Baylon.
As well as ongoing curriculum developments, Ms Baylon said applicants could look forward to a faster admissions process and more support once at the university to help them progress to undergraduate study.
"By placing students and their aspirations at the centre of what we offer, and tailoring our IFP programme accordingly, our aim is to achieve sector-leading progression rates," said Ms Baylon.
In order to be as student-focused as possible, the university will also work with four partners across the UK to offer IFP pathways to Bristol, delivered in a range of specialist colleges in a number of UK cities, including London.
The new providers include: CATS Education, Bellerbys College, Kaplan International Pathways and Kings Education, who between them offer study at cities as diverse as Brighton, London, Cambridge and Canterbury.
"We are deeply committed to nurturing a diverse University community and look forward to welcoming these international students at the beginning of their student journey in the UK," said Ms Baylon.