View all news
New partnership with LV General Insurance advances data science capabilities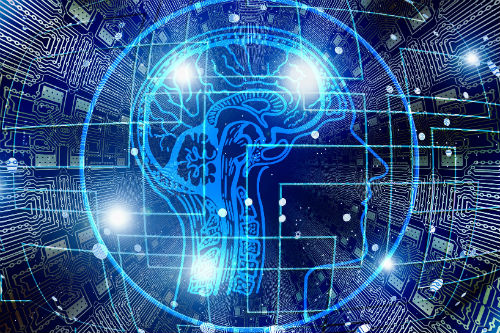 Press release issued: 14 March 2019
The University of Bristol and LV= General Insurance (LV=GI), one of the UK's largest personal insurers, have today announced a new partnership with the aim of working together to make advancements in the field of data science by sharing knowledge, skills and opportunities.
As part of the partnership, LV=GI will establish a team of data scientists and engineers who will be based at the University, working closely with the Faculties of Engineering and Social Sciences & Law, and the Jean Golding Institute (JGI) for Data Science and Data Intensive Research.
The teams from LV=GI and the University of Bristol will carry out research and development projects to better understand the possibilities presented by machine learning and AI in the insurance sector.
Professor Kate Robson-Brown, Director of the JGI, said: "We are looking forward to exploring how organisations can better use data and analytics to inform their strategic and operational decisions and developing novel ways of building academic partnerships with businesses to generate innovative solutions. Working with LV in this partnership will open up exciting new opportunities for the Jean Golding Institute and the researchers we support."
Collaborative activities also include LV=GI supervising student projects, supporting young data scientists and delivering lectures to students and staff. There will be internships available at the company for Bristol students and a co-designed MSc programme.
Collaborating with the University's social scientists, the teams will work to better understand the societal challenges and opportunities of digital technologies.
"Our research is driving forward issues that influence our lives every day- from gender equality, sustainability, digital interactions, marketing and international business management, to the NHS and social relationships," said Professor Jonathan Beaverstock, Head of the School of Management. "We are excited about this opportunity to work on these important issues with LV."
Commenting on the partnership, Steve Treloar, LV= GI CEO, said: "We're incredibly proud to help play a part in developing the data scientists of tomorrow. The University of Bristol is one of the best in the country with exceptionally strong expertise in the fields of data science and digital, so we're excited to see what we can learn from one another and the synergies we can make.
"As an industry, it's absolutely crucial that we recognise the dramatic leaps that technology has made in the past few years and look at how we can harness that for the ultimate benefit of our customers. We are confident that this tie-up with the University of Bristol will be hugely beneficial for both parties and we're excited to see what comes from it."
The partnership with the University of Bristol is the latest development in the LV= General Insurance Digital Transformation Academy, an internally focused programme which aims to up-skill current and potential employees so that they can play an integral part in the new digital world of insurance.
Professor Guy Orpen, Deputy Vice-Chancellor for the New Campus Development at the University of Bristol, added: "We are delighted to develop this exciting multi-disciplinary relationship with LV=GI. The innovative nature of the relationship, spanning multiple faculties, research and teaching will provide an invaluable forum for tackling some of the greatest societal and economic problems of our time.
"Our students and staff will have a fantastic opportunity to work with, and learn from, an innovative sector leader. This partnership will be a key component in fulfilling our vision as we develop a world-class centre for research, partnership and innovation at our new Temple Quarter Enterprise Campus".