View all news
Bristol ranked in the world's top 50, new league table reveals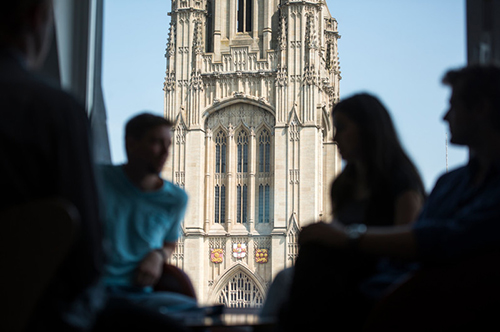 Press release issued: 19 June 2019
The University of Bristol has risen two places to 49th in the QS World University Rankings 2020 released today [19 June].
Bristol is ranked 9th in the United Kingdom and 11th in Europe according to the rankings, which analyse the world's top 1,000 universities in 85 countries.
The expert opinion of 94,000 academics and 44,000 employers contributed to the 2020 edition of the rankings, in addition to the analysis of millions of papers and citations to measure the impact of the research produced by the universities ranked.
Of the 84 UK universities ranked, 50 have dropped and only 12, including Bristol, have improved their performance.
Bristol improved in three of the six indictors used to compile the rankings: academic reputation, the proportion of international staff and the proportion of international students. Its highest score was for its reputation with top employers around the world.
Professor Hugh Brady, Vice-Chancellor and President of the University of Bristol, said: "Bristol is renowned for its academic excellence and we are delighted to be ranked within the world's top 50 universities.
"All our staff work extremely hard to deliver world-class research and teaching, so it's fantastic to see this rewarded. I was particularly pleased to see how highly-regarded we are by top employers, which is testament to our exceptional students."