View all news
Bristol grad and online entrepreneur hopes engineering medal will inspire young women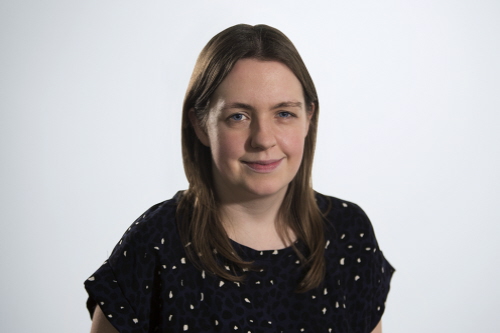 Press release issued: 24 July 2019
A Computer Science graduate, whose visual search technology has revolutionised online fashion retailing, hopes winning the Royal Academy of Engineering's prestigious Silver Medal will inspire other young women.
The Royal Academy of Engineering's Silver Medal recognises engineers who have made an outstanding personal contribution to UK engineering, resulting in successful market exploitation.
While studying a Masters in Computer Science at the University of Bristol, Jennifer Griffiths came up with an algorithm which allows people to use photographs to search and shop for clothes. In 2009 she won the University's New Enterprise Competition, giving her £15,000 to develop the idea.
Based on the algorithm Jennifer developed at Bristol, Snap Tech is the first fashion-focused visual search engine in Britain. It lets users 'snap' a picture of an item of clothing – whether in a magazine, on a website or on the street – and search for similar items from online retailers. The technology is licensed to retailers and publishers.
Jennifer is passionate about encouraging young women to pursue careers in engineering and hopes her achievements will inspire others. In the ten years since she graduated, Jennifer has attained global success with Snap Tech, and at just 27 was awarded an MBE for services to digital innovation in the fashion industry in the 2015 Queen's Birthday Honours.
Jennifer Griffiths said: "Receiving this medal from the Academy means a lot to me as they do so much to encourage young people and women into engineering, which is something I'm really passionate about, especially given my own career choices."
Jennifer said she was particularly grateful to her team for helping her to transform an academic project into a thriving business focused on pushing the boundaries of visual search.
"I'm always proud of our world-first technology and for being a part of the AI revolution that I and so many engineers in the UK and throughout the world are driving today."
Professor Andrew Blake Fellow of the Royal Academy of Engineering FRS, AI consultant and Chair of the Samsung AI Centre in Cambridge said: "Jenny Griffiths is the founder of Snap Tech, and the inventor of the company's core algorithms. It is a world leader in visual search for fashion, using a blend of classical mathematical heuristics, combined with the latest deep neural network technology. But Jenny has gone way beyond mastery of the AI technology, to develop also a deep understanding of what the fashion industry actually needs. As a result, Snap Tech already has a list of prominent customers. Jenny has grown a company that is highly innovative and successful, as her numerous innovation and enterprise awards attest."
Further information
School of Computer Science, Electrical and Electronic Engineering, and Engineering Maths (SCEEM)
The school provides opportunities to make an impact through creating technology that changes our world. Our strengths in connectivity, computation, AI, cybersecurity, interaction, vision, robotics, energy management, and simulation equip our graduates to create solutions to challenges in health, sustainability, and urban life. The inclusive community is a space for co-creation of education and research.