View all news
Left wing radicalism linked to sympathy for violent extremism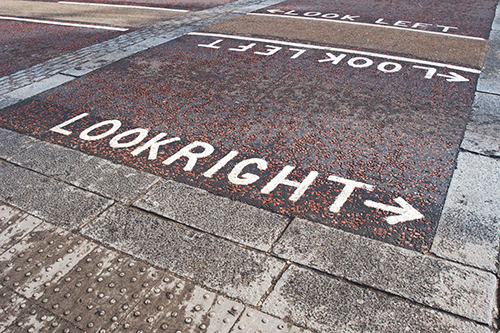 Press release issued: 19 July 2019
The more strongly someone agrees with the ideas of revolutionary left-wing groups, the more likely they are to sympathise with violent extremism, finds a first of-its-kind study.
The new report, by academics at the University of Bristol, Goldsmiths and King's College London, used an innovative survey to measure sympathy for violent extremism and alignment with values similar to those promoted by revolutionary left-wing groups.
It found that while revolutionary socialist groups do not promote violence directly, the ideas they promote could serve to make political violence seem justified.
The report provides an important summary of the far left's political beliefs and attitudes - an area which has not previously been widely explored by academics.
Dr Siobhan McAndrew, Lecturer in Sociology with Quantitative Research Methods at the University of Bristol, worked on the study and said: "The political mainstream now hosts many niche communities, and hitherto-niche views.
"The beliefs of the revolutionary left - identifiable and salient in our survey of the very left-wing - are associated with elitist political movements which reject the principle of elections and representative democracy.
"For the past three decades or so, it has been taken for granted that such beliefs are fringe rather than mainstream, yet we find evidence that at least some of these beliefs are relatively widespread in the wider population.
"Holding such beliefs is associated with sympathy for political violence, which suggests that we should pay greater attention to how well society is functioning and different communities' views of democracy at the present time."
The research team found that the more somebody agrees with what they call 'revolutionary workerism', the more likely it is that he or she will sympathise with at least one form of violent extremism.
Sympathy for violent extremism was also found to decrease with age, and to be higher among males than among females.
Dr Daniel Allington, Senior Lecturer in Social and Cultural Artificial Intelligence at King's College London, led a research and said: "Unlike some groups on the far right, revolutionary socialist groups do not promote violence directly. However, our findings suggest that the ideas that they promote could serve to make political violence seem justified.
"I'm not talking about wanting more funding for the NHS – there's nothing wrong with that. I'm talking about the idea that a revolution would solve our problems."
Commissioned by the UK Commission for Counter Extremism, the research will feed into the Commission's report on all forms of extremism, to be released later this year.
Paper
'Violent extremism tactics and the ideology of the sectarian far left' by Daniel Allington, Siobhan McAndrew and David Hirsh
Further information
The Commission for Countering Extremism
The independent Commission for Countering Extremism was established in 2018. It is led by Lead Commissioner Sara Khan and its mission is to help everyone do more to challenge extremism. The Commission is working on a review of the threat and response to extremism in England and Wales.
The Commission's work is built on evidence, engagement and impartiality. It has visited 20 towns and cities, held 16 workshops and met with hundreds of experts and activists. The Commission received almost 3,000 responses to a call for evidence, commissioned 30 academics to write papers on extremism issues and has conducted polling and focus groups. It has sought data from 10 Government departments and regulators.
This summer it is publishing sets of evidence and analysis ahead of making recommendations to the Home Secretary in the coming months.