View all news
Honorary degrees awarded at the University of Bristol – Thursday 25 July 2019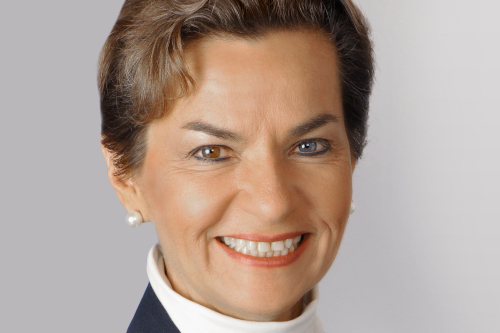 Press release issued: 25 July 2019
The University of Bristol is awarding honorary degrees to Professor Christiana Figueres and Kalpna Woolf, at degree ceremonies taking place today [25 July] in the Wills Memorial Building.
Christiana Figueres has been credited with forging a new brand of collaborative diplomacy as a result of her role as Executive Secretary of the United Nations Framework Convention on Climate Change. Between 2010 and 2016, she brought together national and sub-national governments, corporations and activists, financial institutions and NGOs to jointly deliver the historic Paris Agreement on climate change. A graduate of Swarthmore College and the London School of Economics, she subsequently helped to found Global Optimism Ltd., a purpose-driven enterprise focused on social and environmental change. She also convenes Mission 2020 and co-chairs the Global Covenant of Mayors. Today her contributions will be recognised with an honorary Doctor of Laws .
Kalpna Woolf was head of production for the BBC for 20 years and during her time there won multiple awards. She has continued to work in television as head of production for HungryGap Productions, alongside roles as chair of trustees for Frank Water, board member for University of West of England, Knowle West Media Centre, and chair of the Skills Group for the West of England LEP Board. She founded innovative charity 91 Ways, building common ground and greater understanding between Bristol's 91 language communities. In 2018, she launched BeOnBoard, an initiative that aims to increase board-level diversity. She is also the author of the cook book 'Spice Yourself Slim' and has won four national awards.  Today she will receive an honorary Doctor of Letters  from the University.