View all news
Prestigious Royal Society honour for Bristol academic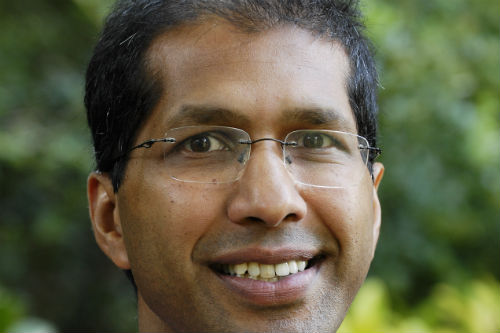 Press release issued: 18 July 2019
Professor Varinder Aggarwal from the University of Bristol's School of Chemistry has been awarded the prestigious Davy Medal from the Royal Society for his outstanding contribution to the field of chemistry.
Professor Aggarwal has made major contributions to the field of synthetic organic chemistry.
In recent years he has developed a suite of reagents which enable carbon chains to be 'grown' one atom at a time with exceptionally high precision, fidelity and stereo-control.
The process converts simple starting materials into complex molecules with specific shape and functionality, key features that are responsible for the properties of a molecule.
The methodology has been applied to the synthesis of a broad range of natural products and biologically active molecules possessing, for example, anticancer, antibacterial or antifungal properties.
Furthermore, from recognising the role that methyl groups might play in nature he has been able to create molecules that preferentially adopt linear or helical shapes at will.
He currently holds the Alfred Capper Pass Chair of Chemistry at the University of Bristol. He has published over 350 papers and has received numerous awards including the RSC Perkin Award (2013), the ACS Cope Scholar Award (2019), and the Yamada-Koga Prize (2019). He was elected Fellow of the Royal Society in 2012.
Professor Aggarwal said: "I am thrilled and ecstatic at receiving the highly prestigious Davy Medal, with its long history of celebrating the work of some of the most highly distinguished scientists.
"To now be amongst them is humbling, as many of them are my own scientific heroes."
The Davy Medal is awarded annually to an outstanding researcher in the field of chemistry.
The medal is named after Humphry Davy FRS, the chemist and inventor of the Davy Lamp, and was first awarded in 1877.