View all news
Dr Chris Sherwin (1962-2017) honoured posthumously by RSPCA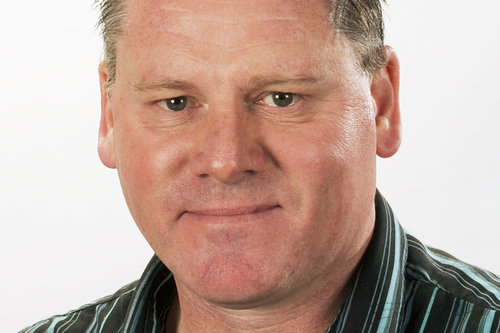 2 July 2019
Dr Chris Sherwin, who passed away in 2017, has been honoured with a posthumous Special Recognition Award at the 2019 RSPCA Honours and Awards.
Dr Sherwin was an active member of the Animal Welfare and Behaviour Group at Bristol Veterinary School over many years, making many important research contributions, taking influential positions on bodies advising on the welfare and ethics of animal use, and organising the 40th Anniversary International Society for Applied Ethology Congress held in Bristol in 2006.
He very sadly died in 2017, but on 27 June his daughter Shannon collected a Special Recognition Award on his behalf at the annual RSPCA Honours and Awards ceremony, held at BAFTA in London.
Dr Penny Hawkins, Head of the Research Animals Department, RSPCA Science and Policy Group, said:
'Chris Sherwin's work influenced and assisted all of the RSPCA science departments, which deal with wildlife, research, companion and farmed animals, and he was a very kind and helpful friend and colleague too. We were all deeply shocked and saddened by his death.

'His work helped to change attitudes to animals among many different sectors and is used by the RSPCA Science and Policy Group as evidence that animals need enough space, light, company, things to do, and kindness, so they can have a 'good life'. His work to promote the concept of pain in invertebrates was ahead of its time, and is highly relevant to the ongoing discussions and debate around the Animal Welfare (Sentencing and Recognition of Sentience) Bill.

We miss Chris, both as a person and as an influential scientist whose work both directly and indirectly helps the RSPCA to achieve its aims for so many animals. I am really pleased that the Society is recognising his achievements tonight.'