View all news
Changemakers: tackling gender diversity in STEM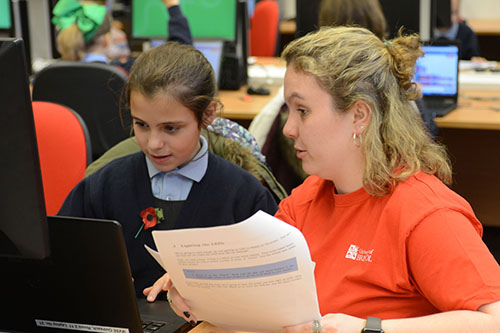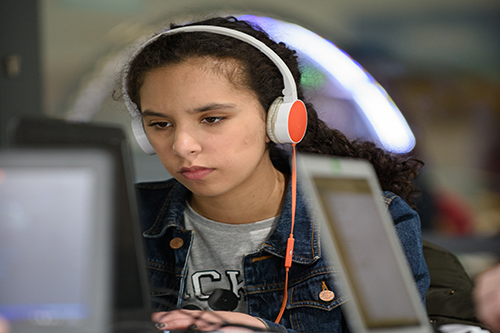 Press release issued: 2 July 2019
Female secondary school students will be taking part in an event next week [8-12 July] to break down stereotypes and highlight the opportunities available to young women interested in data science-related careers.
Changemakers, organised by the University of Bristol's Jean Golding Institute, in collaboration with the Department of Computer Science Outreach team and Bristol-based women working in the tech industry, are organising the programme of events to tackle gender diversity in science, technology, engineering and maths (STEM). The event is sponsored by The Alan Turing Institute, the national institute for data science and artificial intelligence.
Over five days of skills development, seminars and industry insight, teams will work together to develop a piece of technology to support a social or environmental campaign.
Female students from years 10 to 12 (ages 14 –17) taking part in the event will:
Learn programming and software development skills;
Be inspired by 'Herstories' told by industry professionals and academic staff;
Take part in a hackathon event to develop a piece of technology to support a social or environmental campaign;
Develop soft skills; communication, teamwork and ideation development; and be mentored by industry professionals and university students.
Professor Kate Robson Brown, Director of the Jean Golding Institute, said: "In these uncertain times, it is more important than ever that young women have a voice and are encouraged to develop the skills they will need to tackle some of the big issues humanity is faced with.
"We hope the event will encourage the students to consider a STEM degree and get them excited about what they can achieve in the future."
The event is the brainchild of data scientist and Bristol alumnus, Elena Hensinger, who works in industry and approached JGI with an idea for the hackathon.
Further information
About the Jean Golding Institute for data science and data-intensive research
The Jean Golding Institute (JGI) at the University of Bristol is a central hub for data science and data-intensive research. Their mission is to create an environment where novel data-intensive research areas are explored and developed, and interdisciplinary exchanges promote a spirit of collaboration.